Description
SILENT REVUE
TORONTO'S CELEBRATED ONGOING EXPLORATION OF SILENT CINEMA!
Tod Browning's Horror Masterpiece THE UNKNOWN (1927)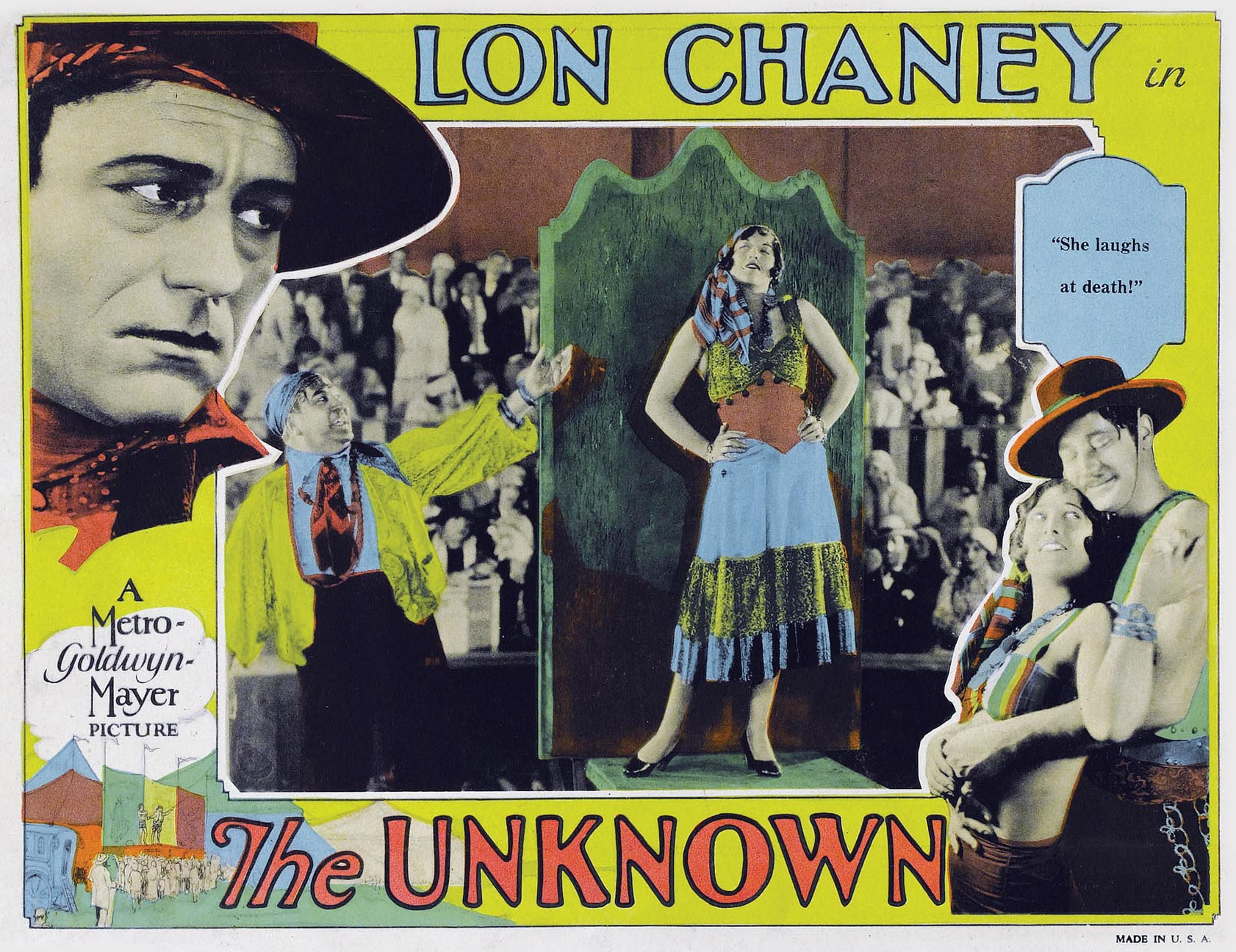 Welcome to the Greatest Show on Earth! This season, Silent Revue transports you to a circus ring, where psychologically-damaged clowns, tragic trapeze artists, and murderous circus freaks entertain (and terrify). Just in time for Halloween, we're opening our season with one of the most notorious films of the late silent era—THE UNKNOWN. From the mind that brought you FREAKS, Tod Browning's masterpiece is the original Universal Horror and features one the studio's most terrifying monsters—"Alonso the Armless Wonder," brought to life by the great Lon Chaney.
A murderer on the run, Chaney's Alonso—a nightmarish conception of unbridled evil—disguises himself as an armless knife thrower and hides out at a local circus. In love with the beautiful Nanon (played by a radiant Joan Crawford at the beginning of a legendary career), Alonso finds himself her perfect companion—a result of Nanon's crippling fear of man's touch. However, when the circus's strongman (Norman Kerry) threatens his intentions, Alonso's murderous streak returns with a vengeance.
The key performance in the "Master of Disguise's" remarkable career, THE UNKNOWN features groundbreaking special effects, with Chaney undergoing excruciatingly painful binding and body contortions to pull off the uncanny armless illusion. Macabre, ghastly, and psychologically wrought, THE UNKNOWN is the perfect horror-thriller for the Halloween season, and a bold opening to what promises to be a great season!
Silent Revue is curated by Alicia Fletcher
About the film
THE UNKNOWN
Directed by Tod Browning
Starring Lon Chaney, Sr., Joan Crawford
USA 1927 63min. PG
About the accompanist
Legendary Hollywood film composer Carl Zittrer returns to his roots of silent film accompaniment. Long before he composed the haunting scores to Bob Clark's ground-breaking horror films Black Christmas and Deathdream (not to mention the memorable melodies of Clark's A Christmas Story), Zittrer accompanied silent film in a San Francisco theatre. This is his first appearance at Silent Revue.
Sponsored by Hollywood Suite and Bill Mohan of Sutton Realty