Silicon Halton Meetup #107 – Jim Orlando, Managing Partner OMERS Ventures,...
Description
Silicon Halton invites members and the general public to meetup 107 focused on funding and funders for technology companies, startups and investors.
We're honoured to have Jim Orlando, Managing Partner, OMERS Ventures. Mr. Orlando's presentation will be on Emerging Technology and Start-up Trends. Key emerging technologies and investment themes that will be covered include:
Artificial Intelligence / Machine Learning

Bitcoin / Blockchain

Future of Transportation

Cybersecurity / Privacy

Synthetic Biology

AGENDA
7:00 PM - Arrive and get comfortable | Welcome from Chris Herbert, Silicon Halton and Jim Helmkay, Manager of new BDC Business Centre, Burlington

7:15 PM - Jim Orlando, Managing Partner OMERS Ventures, on Emerging Technology and Start-Up Trends | Q&A

8:30 PM - Silicon Halton update and Open Floor

8:45 PM - Networking

PRESENTING SPONSOR(S):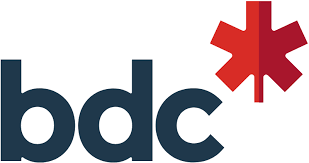 ABOUT THE PRESENTER
As a Managing Partner of OMERS Ventures, Jim Orlando [LinkedIn | Twitter] leads investments in North American high-growth technology, media, and telecommunications companies. With more than 17 years of experience in venture capital and private equity, Jim has a strong track record of finding deals, closing investments, and working directly with founders, CEOs and management teams on the development and growth of their businesses. He is responsible for OMERS Ventures' investments in Citizen Hex, Digital Currency Group, Jobber, Mojix, Nudge, Ranovus and Wattpad. Jim also led OMERS Ventures' investment in Shopify (NYSE, TSX: SHOP).
Prior to joining OMERS Ventures, Jim was a Managing Director at OMERS Private Equity, which directly owns and actively manages a diversified, multi-billion dollar portfolio of investments in North America and Europe. Jim led direct investments in the manufacturing, software, mobile telephony and retail sectors.
Prior to that he held key roles with Bell Canada's Venture Capital arm and Battery Ventures in Silicon Valley, and he also has ten years of operational experience in the telecom industry. Jim holds Bachelor of Computer Engineering / Management and Master of Electrical Engineering degrees from McMaster University. In his spare time Jim writes iPhone games.
ABOUT THE MEETUP LEADER
Chris Herbert [Linkedin | Twitter] is a social entrepreneur. His current ventures are: Silicon Halton, Mi6 Agency and TechIgniters. He's a former squash professional and passionate about helping entrepreneurs, technology companies and professionals achieve success. He's a proud Canadian and plans to make Halton region the greatest place on the planet to live, work and play.
ABOUT OMERS VENTURES
Launched in 2011, OMERS Ventures is the venture capital arm of OMERS, the pension plan for Ontario's municipal employees. OMERS Ventures now has a total of $800 million of assets under management.
Over the last five years, OMERS Ventures has invested more than $340 million of capital in nearly 30 disruptive technology companies across North America, creating over 5,000 jobs, and attracting an additional $1.2 billion for our portfolio companies.
We believe that by combining collaboration with bold action, we can help innovative ideas to scale up. With a clear focus on technology with market-disrupting potential, we are lifecycle investors, allowing us to act as a patient long-term partner that provides capital throughout a company's entire financing lifecycle.
Our investment team is dedicated to providing the best possible service to our portfolio companies. In tandem with our advisory board, representing some of Canada's most successful entrepreneurs, we leverage our contacts and expertise to ensure our network has the best access to talent, customers and capital.
Themes
Future of Retail is helping businesses understand their customers to create personalized shopping experiences.
The Fintech Revolution is changing the way banks and financial intermediaries control the movement of money.
Advances in robotics, artificial intelligence and quantum computing will change the Future of Work.
Future of Transportation will change mobility, logistics and infrastructure.
Synthetic Biology and artificial intelligence will help prolong life and create artificially developed organisms.
ABOUT SILICON HALTON
We are a grassroots, industry-led, technology focused community of Freelancers, Solopreneurs, Entrepreneurs, IT Professionals, and Students committed to:

Technology. Our members are passionate about technology and sharing new ideas, innovative products, productive methodologies, and creative approaches to using technology to make our lives more meaningful.
Community. Our members connect often both in person and online to help each other make our community, our region, and our planet better
Growth. Our members are focused on helping people, companies, and the tech industry grow – and have Halton become known globally as the best place for people in technology to live, work and play.