Description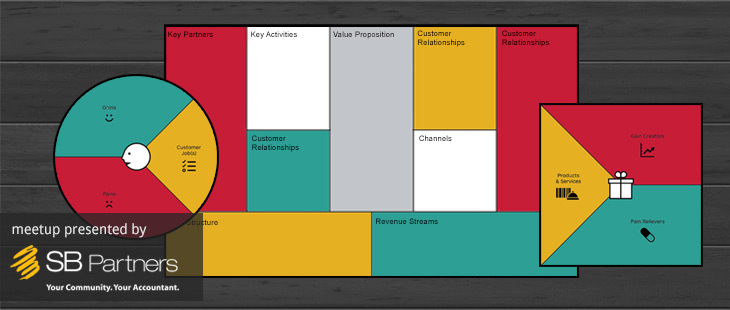 In this meetup presented by SB Partners, we'll discuss Business Models and Business Model Design
Your Business Model's Impact
Mustafa Dossajee, Partner at SB Partners will discuss why developing and communicating your business model is important to the growth of your tech business. The ability to communicate your business model to venture capitalists, accountants, and other financial institutions facilitates their understanding and improves their ability to support your success in early stages and when you are scaling up your business.
Business Models / Design
Chris Herbert, co-founder of Silicon Halton and Founder of Mi6 Agency will provide you with an overview of key business model types and business model design. The goal of this meetup is for you to get a better understanding about:
business model design vs. product design. What's the difference?
business model types
the 9 building blocks of a business model
the importance of value proposition design and role it has in product, market fit and customer validation
During this talk Chris will draw from his professional experience and apply business model design thinking to some real world scenarios. He'll also do a fast business model design session with members of the audience.

This is the second in a series of talks dedicated to helping entrepreneurs, and those that work for them, improve their chances of being successful. The first, "Financing and Funding - What are Your Options? Ask the Experts , presented by BDC, took place earlier this year.
About the Presenters
Mustafa Dossajee is a Partner with SB Partners, focused on providing high-quality assurance services to diverse clients in the manufacturing, retail, consumer products and bio-technology industries. He has a sound grasp of internal controls and helps his clients understand that a strong internal control system is a deterrent to fraud and error. website
Chris Herbert is the founder of Mi6. Mi6 is a B2B (Business to Business) marketing and business development agency dedicated to helping companies build their brands and develop commercial relationships. He is the founder of ProductCamp Toronto and the Hi-tech community Silicon Halton. He tweets under the handle @B2Bspecialist