Description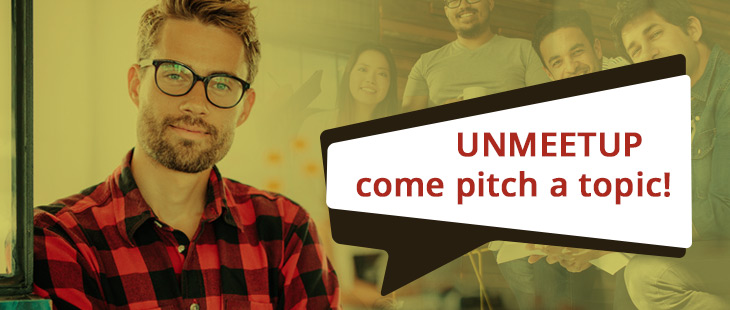 Un-Meetups are Meetups with no pre-determined topic(s). Potential topics are rapidly pitched, voted on, then launched. We have four 30-minutes time slots for topics.

How It Works

Step 1: Any un-meetup attendee can pitch a topic they're interested in, have knowledge about, or want to explore

Step 2: The audience votes on the topics that interest them most. This will be fun and engaging, not a simple show-of-hands - the voting process contains networking

Step 3: The top 2 topics immediately begin in parallel as 30-minute sessions

Step 4: A short break at the 30min mark to catch our breath, followed immediately by topics 3 & 4

Step 5: We regroup and share key items learned

If you end up not liking the session you voted yourself into, vote again with your feet and move to the other topic.