Event Information
Location
McMaster University
1280 Main Street West
(IAHS) Room 240
Hamilton, ON L8S 4L8
Description
Silicon Valley Secrets Seminar Series with Dr. Mehrdad Nikoonahad
Overview of Session:
Topic Breakdown:
This seminar series is selected from a complete course on Technology Entrepreneurship designed for Engineering and Science students who, after graduation, want to follow their dream and articulate a vision, start a technology company, and set out to change the world! There are three 2-hour seminars in this series. As a case study of the technology entrepreneurship ecosystem, Seminar 1 discusses the way in which Silicon Valley was created. Selected topics important to technology entrepreneurs during the formation phase of an early-stage company are discussed in Seminar 2&3.
Seminar 1: Innovation Environment (Monday, November 13, 2017, 5 - 7 PM):
The entrepreneurship ecosystem is illustrated and followed by the role tech-savvy local universities play. Seminar 1 discusses the framework for successful tech entrepreneurship and in particular uses Silicon Valley as a case study. The creation of Hewlett-Packard (HP) Company in 1939 set things into motion and followed by the invention of the first commercially viable integrated circuit in 1959. Today, the integrated circuit technology is enabling advanced computers, artificial intelligence (AI), electric vehicles (EV), autonomous vehicle (AV) technologies (driverless cars), and many other exciting endeavors. Presently Silicon Valley is the technology power-house of the world and home for Apple, Google, Facebook, Cisco, Oracle, Intel, and some other 100 companies with a total market valuation of about $3Trn. There are 1000s of start-ups in this Valley and each month some 50 new companies are formed. Seminar 1 discusses the interdependencies of these companies and how the creation of one new technology has necessitated the creation of other complementary and support businesses. How the weakness of one company has been seen as an opportunity for another group of savvy entrepreneurs to start a new venture and how this, in turn, has created a self-propelling innovation machinery with ever-lasting impact to human lives.
Seminar 2: Venture Capital Financing and Winning Teams (Wednesday, November 15, 2017, 5 - 7 PM):
Seminar 2 presents that an essential segment of the technology entrepreneurship ecosystem is the availability of suitable financing. It is emphasized that "suitable financing" is not simply cash. Venture capitalists (VCs) are visionary groups of technology and finance savvy individuals who take risks by investing in technology start-ups in exchange for huge rewards. Venture capital financing has been the backbone of growth and technological innovation in Silicon Valley and some of the most renowned VC firms are located here. Seminar 2 discusses how the VCs raise their funds, their mindset, and perspective. This is illustrated by key Silicon Valley venture capital firms and their investments that have led to today's most valuable corporations. The differences between a good VC and bad financing are discussed -- important matters for technology entrepreneurs before they pitch to investors. The latter part of Seminar 2 is devoted to teams and team building which is a crucial and probably the most important element of technology entrepreneurship. How to differentiate between a winning team and a losing team from the get go. How the power of optimism and positive thinking makes the most challenging of problems tractable and how the bonding of the team members, respect for one another's' capabilities and a shared vision can create significant value for the company and lead to success.
Seminar 3:
Factors affecting Valuation and Selected High Value Technologies

(Thursday, November 16, 2017, 5 - 7 PM):

The valuation of a startup will directly determine what percentage of their company, the founders, will have to sell to the VCs at each round of financing. Markets, are important elements of the technology entrepreneurship and the valuation of the start- up is tied to the market size and many other factors. Seminar 3 illustrates methodologies for estimating the valuation of the start-up based on the business plan and the total available market (TAM). However, disrupting technologies often create new and previously unknown markets. With this in mind, Seminar 3 discusses that, in the majority of cases, for an early-stage start-up a top-down valuation analysis based on the TAM is less credible from the investors' perspective. It will be shown that revenue stream prediction from a bottom-up calculations based on the purchasing commitments of early strategic customers and gradual market penetration is a more credible approach. The real and more practical factors that determine the valuation of a technology start-up are discussed and illustrated. The concept of dilution at every stage of financing is discussed and illustrated. Selected high value technologies, addressing real problems, ideal for early-stage ventures are presented.



---
About Mehrdad: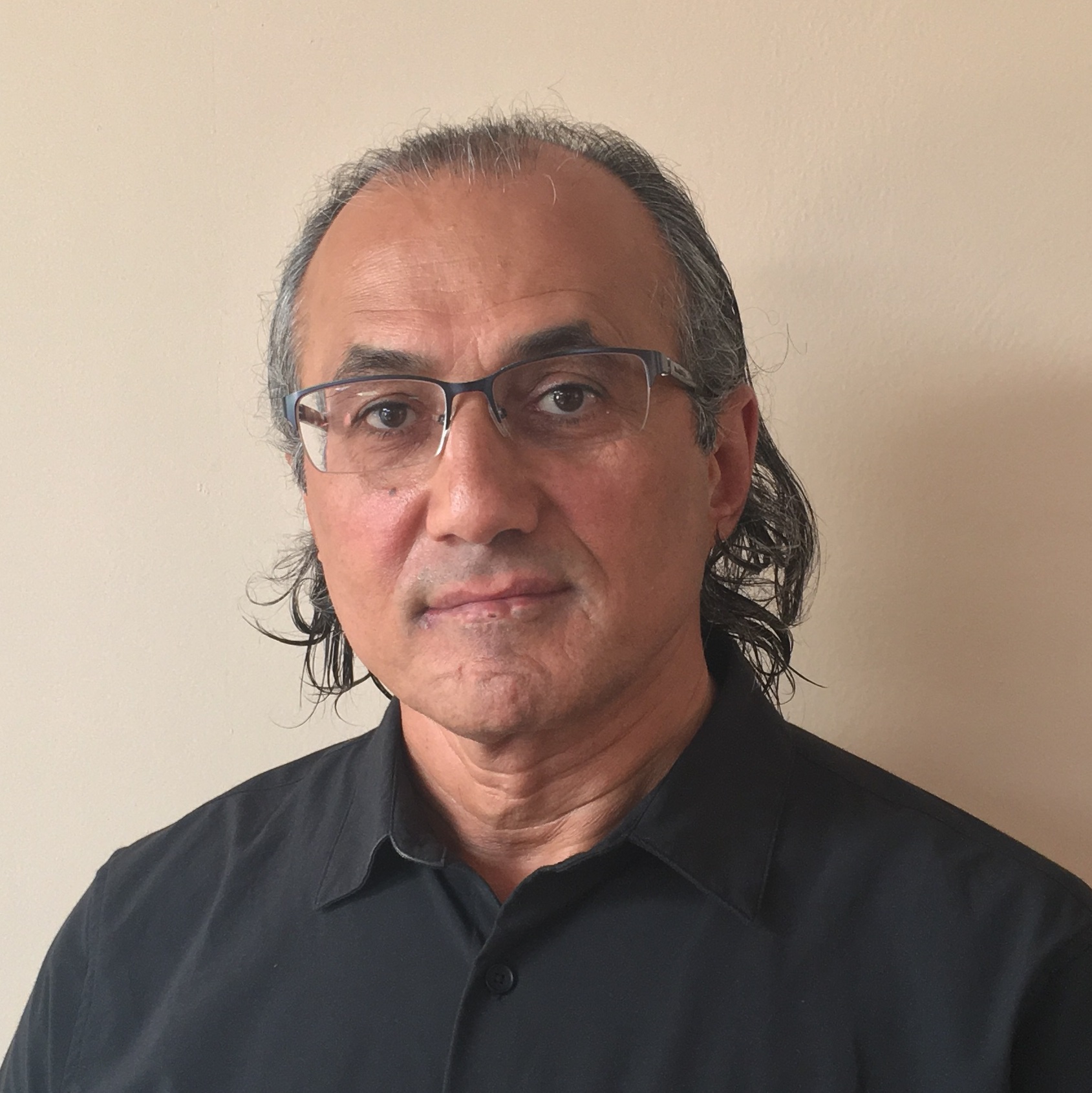 Dr. Mehrdad Nikoonahad was formerly Founder and CEO at Partoe Inc., a solar energy company located in Menlo Park, California. The Company's focus was distributed power electronics for photovoltaic (PV) solar markets. Prior to Partoe he was Cofounder, President and CEO at Solar Notion Inc., a Sunnyvale, California-based, a privately held company focused on a novel silicon process technology for solar module manufacturing. Nikoonahad raised $16M from a New York hedge fund for Solar Notion, hired the team, and led the development of the initial prototypes. Prior to his entrepreneurial endeavors, he was Vice President of Technology for Strategic Business Development at KLA-Tencor (KT) Corporation (NASDAQ: KLAC), the world's leading supplier of process control and yield management solutions for semiconductor manufacturing. He joined Tencor Instruments in Mountain View, California in 1992 when he proposed and helped develop a platform for a high-speed, laser-based, wafer inspection system, which, then for the first time, addressed the inspection needs for 0.25/0.18 micron silicon process technology in high volume production. That platform was subsequently named Advanced Inspection Technology (AIT) and became the flagship product for Tencor Instruments and KLA-Tencor, after the merger of the two companies in 1997. Subsequent to the AIT, he led numerous Advanced Development teams for inspection and metrology products used in chip manufacturing. The products Dr. Nikoonahad helped bring to market, resulted over $2B of revenue for KT. Prior to KT, while employed at BIR, a company on the outskirts of Chicago, Illinois, he was the winner, principal investigator (PI), and program manager of a number of SBIR projects funded by NASA and the NIH as well a number of industry-funded R&D projects. Prior to BIR, he was Senior Member Technical Staff at Philips Research Laboratories in Briarcliff Manor, New York where he focused on medical diagnostic ultrasound technologies. Dr. Nikoonahad received B.Sc. and Ph.D. degrees in Electronic and Electrical Engineering from University College London, England. His Ph.D. and two years of post-doctoral work were concerned with RF, microwaves, acoustics, wave propagation, and imaging. He has over 50 technical publications and is a named inventor on over 100 issued patents/applications. Dr. Nikoonahad was nominated and became a Senior Member of the IEEE in 1989. In 1997, he completed the Executive Program for Growing Companies at the Graduate School of Business of Stanford University, California.
---
What's Included In Your Ticket:
Three 2-Hour In-Depth Seminars on Entrepreneurship within Silicon Valley presented by ACTION

Question and Answer Period with Dr. Mehrdad Nikoonahad
---
Terms of Attendance:
By attending these seminars, you agree to the following:
1) Video and Audio Recording. The ACTION Conference team may be video-recording the entire event so that it can develop next-generation educational materials for entrepreneurs. It will control all the rights to the content and distribution of the raw and resulting materials.
At the team's discretion, content perceived to be confidential may be removed during the editing process in order to promote a more transparent and tailored learning environment during the workshop.
2) Feedback. All attendees will fill out and submit our feedback form to provide ACTION with insights about their experiences at the workshop.
3) Follow-up with Attendees. ACTION will reach out to attendees to confidentially inquire how useful the content was, how it has been implemented, and the experiences of attendees implementing it, etc…
Date and Time
Location
McMaster University
1280 Main Street West
(IAHS) Room 240
Hamilton, ON L8S 4L8
Refund Policy