Description
CME Accredited - SIM Instructor Course
UHNBC (5th Floor)
2 Available dates to choose from October 23rd or 24th, 2017 0800-430pm
Lunch and Snacks provided
$50 Registration Fee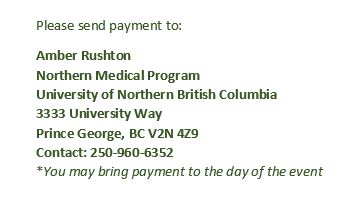 ---
Facilitating Simulation Workshop
The Facilitating Simulation Workshop uses a combination of pre-reading, conversation and exercises to highlight the skills, attitudes and behaviours of the segments of simulation facilitation (before the simulation, during the pre- brief, peri-simulation, debrief and post simulation). The use of tools and checklists to inform debriefing of teamwork and communication are discussed. Each participant is provided with an opportunity to debrief a short team exercise, followed by a faculty led debriefing of the debriefing. Lastly the DASH debriefing assessment tool and a plan for next steps and further learning are discussed.
In advance of the workshop, a pre-learning package will be sent out to all participants. Participants will gain more out of the workshop if they are able to review the materials prior to attending.
This workshop aims to

provide participants with an opportunity
to:
Discuss the facets and skills associated with the segments of scenario facilitation (before

simulation, pre-brief, peri-simulation, debrief and post simulation)
Review the Mayo High Performance

Teamwork

Scale, Stanford CRM handout and a CRM Skills Checklist, and examine the use of these and

other tools to enhance team performance and communication and the role of the observer

role
Be introduced to the DASH debriefing

assessment tool
Participate in a series of group exercises, apply the facilitation framework and reflect on this

experience during a faculty led debriefing of the

debriefing
Develop a plan for next steps and further

learning
Facilitating Simulation
Workshop
Target
Audience:
This workshop is intended for audiences who have a novice to intermediate understanding and proficiency with simulation education. The workshop does not rely on previous healthcare related knowledge and is suitable for interprofessional healthcare leaders, educators, clinicians and those involved in quality improvement and assurance efforts.
Accreditation

Statement:
Following completion of this workshop, participants will receive a certificate of attendance. Physician's participants can log onto their accreditation website (Royal College or CFPP) and use the information found on the certificate to claim their CME credits.
Faculty
Darin is the Director of the Centre for Interprofessional Clinical Simulation Learning [CICSL] at the Royal Jubilee Hospital, Victoria, BC. CICSL is a three way partnership between the Island Health Authority, UBC Faculty of Medicine's Island Medical Program (IMP), and University of Victoria's Faculty of Human and Social Development (UVic). Previously, as an Emergency Department, Clinical Nurse Educator, Darin galvanized his career around a passion for excellence in resuscitation, and an ongoing commitment to assuring improved clinician, patient and organizational outcomes. Central to this work is the belief that in healthcare, communication is best viewed as a set of skills that can be enhanced through careful consideration and practice.