Description
Apple growers are invited to a meeting to discuss apple thinning in preparation for the 2019 growing season. This event is being hosted by the University of Guelph and the Ontario Ministry of Agriculture, Food and Rural Affairs and sponsored by the Nufarm Canada, Valent BioSciences, and University of Guelph/OMAFRA Research Program.
Program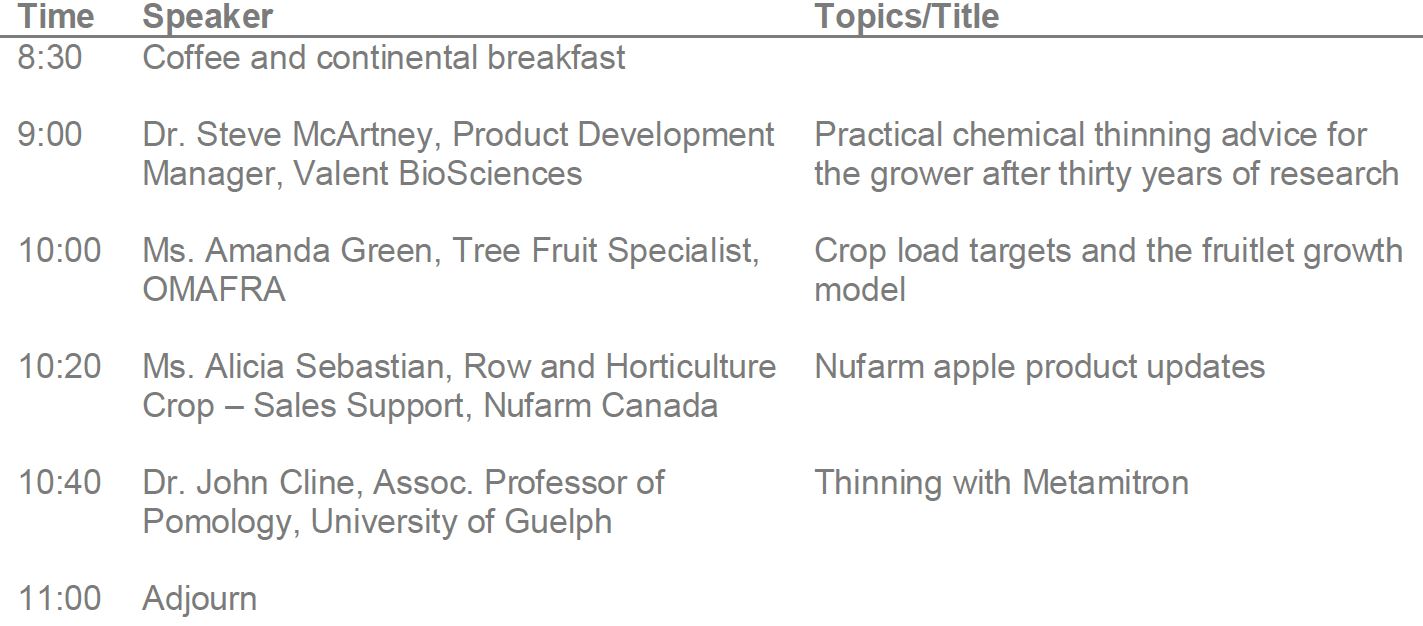 Directions
Horticultural Experiment Station is located approximately 5 km east of Simcoe (Hwy#24 and Hwy#3) and 200 metres north of Hwy#3 on Blueline Road
Information
For further information, please contact John Cline (University of Guelph; jcline@uoguelph.ca ); Tel: 519-426-7127 ext 331) or Amanda Green of the Ontario Ministry of Agriculture (Amanda.Green@ontario.ca) 519-426-4322). Please direct registration question to Kierra Droham (kdrohan@uoguelph.ca); Tel: 519-426-7127 ext 323.
Please note: pre-registration is required by 2 p.m. on Friday, April 26, 2019.