Description
FUNDRAISER for our mentorship kids. We are so lucky to have the one and only Simon King, an amazing stand-up comedian, with us for this event. He will have a guest with him, and together they will bring us an exceptional, hilarious, side-splitting evening of entertainment.

Simon has numerous national television appearances including Comedy Network, CBC, CTV, TBS, Comedy Central to name but a few, plus regular radio play on both terrestrial and satellite radio, and in person appearances at all the major North American Comedy Festivals. It is only a matter of time before this grass roots superstar becomes a household name.
His unmistakable style, commanding stage presence and lightning wit will win you over but the scope, meaning and sheer hilarity of his material will blow your mind. There is no question that Simon King is an absolute force of nature.

"From everything I have seen, Simon King is truly a gifted comedian" - Robin Williams

"....a force on stage: he gives it to you straight with explosive delivery, and his humour always makes you think. Think George Carlin meets Sam Kinison." - The Georgia Straight

MATURE CONTENT - LANGUAGE ADVISORY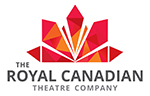 Sponsored by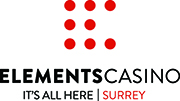 Media Sponsors