Simulation Scenario Writing (Online Interactive Course)

Monday, February 27, 2017 at 9:00 AM

-

Monday, May 15, 2017 at 5:00 PM (EST)
Event Details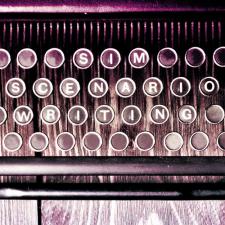 Learn to create authentic simulation scenarios from the guidance of our faculty experts! Simulation Scenario Writing: Composing Impactful Experiential Learning is an online interactive course available with SIM-one's Global Learning Solutions. Over the duration of 12 weeks, this course will enable you to master scenario writing - a crucial component in all simulation and experiential learning. Through presentations and discussions, you will learn the essential principles of effective and engaging scenario design. You will also gain current and relevant knowledge on the importance of simulation for the success in any healthcare profession and organization.
The new, online structure of the course will present essential knowledge and skills in effective simulation scenario design in an innovative, interactive and engaging format. The e-course is designed to give you the flexibility to participate in all of its activities in an asynchronous online learning manner.
This course is geared toward all healthcare professionals and those involved in simulation activities. Comprised of six two-week modules, it will be led by experienced and expert faculty.
Learning outcomes & benefits
Participants will gain practical skills that can be immediately be applied in any setting. Topics include:
The essential components of an effective scenario.
The use of templates and when and how to adapt them.
Integrating scenario development techniques from multiple fields, such as narrative writing and theatre, to create engaging scenarios and characters.
Developing compelling scripts, narratives, and outlines in a best practices framework.
Engaging the student through your story (narrative).
Building characters with realistic roles, dimensions, motivations, and actions (character development).
Format
The format of the course will include recommendations of key up-to-date review papers, reflective questions, case examples, and quizzes. There will be plenty of opportunity to ask faculty and peers your burning questions and discuss practical issues.
Three one-hour online course meetings via GoToMeeting:
Meeting #1: Welcome
Meeting #2: Check-in
Meeting #3: Wrap-up
Remaining online activities (see modules directly below) will occur asynchronously over a 12-week period, beginning Monday, February 27, 2017. Synchronous meetings will be scheduled based on the cohort of participants and will be determined closer to the start date.
Modules
Block #1: Educational framework and fundamentals, goals & metrics
Block #2: Core components of a scenario, templates, best practice
Block #3: Story and plot
Block #4: Developing characters/roles
Block #5: Creating the briefing, facilitation, debriefing sections
Block #6: Iterations, rewrites and evaluation
Accreditation
All of SIM-one's online courses (3 months) will count as a credit toward a SIM-one simulationist certificate program. For specific accreditation for a professional body, please inform the education team of the requirements (e.g. agenda, hours, etc.) and we will create a document for your portfolio. Based on the average amount of work, 18 hours in total can be claimed (approximately 1.5 hours per week). 
---
Join SIM-one!
Join SIM-one and save on registration when you join as an organization, individual, or industry!
---
Questions
When
Monday, February 27, 2017 at 9:00 AM

-

Monday, May 15, 2017 at 5:00 PM (EST)
Add to my calendar
Organizer
SIM-one is a not-for-profit organization that connects the simulation community, facilities, and resources across Canada and beyond. SIM-one advocates for and advances simulated learning in health professions education for the benefit of patient care and safety.