About this Event
Sing It Girls!™ is an interactive group vocal program for girls ages 7 to 12. We know many young women enjoy singing just for the fun of it so we've integrated some great calming strategies into a fun singing program. Participants learn to explore their voices and develop confidence all while nurturing their love of music.
Each week we practice tips for self-care, creative expression, and confidence. Led by an experienced Music Therapist, participants:
learn ways to use breathing to help with stressful situations
explore their voice in songs and singing as a group
share through discussion and writing songs and chants
practice relaxation exercises from progressive muscle relaxations to drawing to music
Mississauga Sing It Girls Sign Up Information:
This is a 6-week program, running on Tuesdays from April 23rd to June 4th, 6:30-7:45pm. Please note each session is 1 hour and 15 minutes and there is no session on May 21st.
Location: Vic Johnson Community Centre, 335 Church Street, Streetsville, Mississauga, On
Cost: $140.00 for the 6 weeks program
Program Facilitator: Kristen DiMarco, MA, MTA, MT-BC, NMT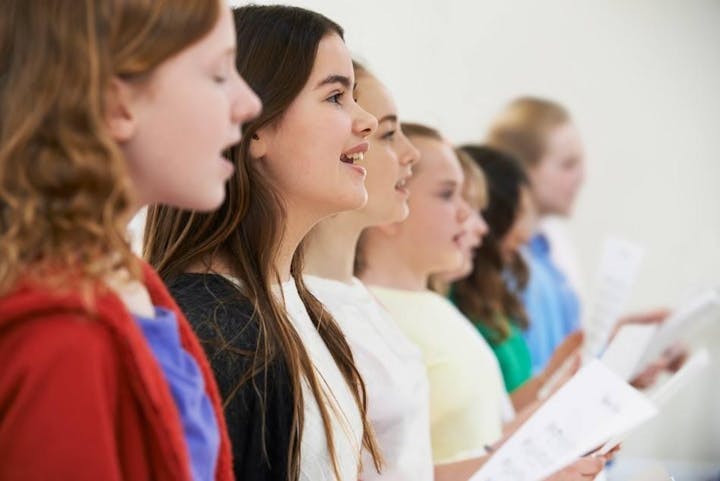 Why girls love the Sing it Girls Program:
"I really like when we get to talk about our feelings" – age 9
"I like the place where the sessions happen. We can say our feelings about school or let everyone know what we are stressing about and then we can find solutions with music and breathing" – age 11
"I like it when we are warming up for singing" – age 9
"I love the Sing it Girls original songs that we create" – age 10
Wondering about why the Sing it Girls program is so effective and fun for girls? Click on The Science Behind Sing it Girls to find out the research behind the program.