Actions and Detail Panel
Singapore | The Science Behind Success: Accelerate your Leadership
Fri, 20 January 2017, 6:30 PM – 9:00 PM SGT
Description
The Science Behind Success: Accelerate Your Leadership
"The Science Behind Success is a secret weapon that will fast track your career trajectory."
Gavin Harrison, Co-Founder, Compello Consulting Inc.
Why wait for someone to make you a leader at work? Organizations fail in developing their leaders by waiting until they become managers or people leaders before they invest in their development - making the transition into a leadership position more difficult.
When we equip you with both the foundational skills and the essential mindset for leadership early in your career, it separates you from the pack, accelerates your leadership journey and will prepare you to lead others within the business.
You can accelerate your career path by using a science-based approach taught to executives and teams around the world to build strong cultures, influence others and increase performance.
In this event, you will:
>>> Learn the SCIENCE behind growth, influence and performance
>>> Be introduced to LEADERSHIP skills you can begin using NOW that will differentiate you from others
>>> Learn methods that HIGH PERFORMANCE athletes use to expedite their development
>>> Explore the ESSENTIAL mindset needed to take control of your career
Who is this for?
This event is geared towards individual contributors, those new or entering the workforce and early-stage or aspiring business leaders who want to accelerate their career.
Your speaker
Jayson Krause is an international speaker and business leader. He is a former Canadian national champion in bobsled and author of the award winning book "52 People". Jayson has been an executive with the world's largest coach training company and has worked with business leaders and teams across Asia, Europe and North America to inspire and redefine high performance in organizations.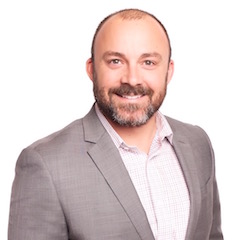 It is general seating and the doors will open at 6:30pm for networking.
Directions to the Lifelong Learning Institute
Date and Time
Location
Lifelong Learning Institute - Lecture Theatre
11 Eunos Road 8 Singapore 408601
Singapore
Singapore