Flamenco meets bellydance as Ritmo Flamenco delves into its moorish past led by the acclaimed Scannura family.
About this event
A Sirocco is a powerful Mediterranean wind hailing from the Sahara that crosses North Africa and settles in southern Spain. Virtuoso dancer/choregorapher Anjelica Scannura has honed her craft in the flamenco studios of Spain and has travelled wordwide performing both flamenco and bellydance. In her acclaimed Dora nominated production, she moves beyond geographical and stylistic boundaries searching for the obscure Arab roots of flamenco. She is joined by renowned flamenco guitarist and composer Roger Scannura and Artistic Director Valerie Scannura who together with their ensemble of stellar dancers and musicians mesmerize their audience with their critically acclaimed production.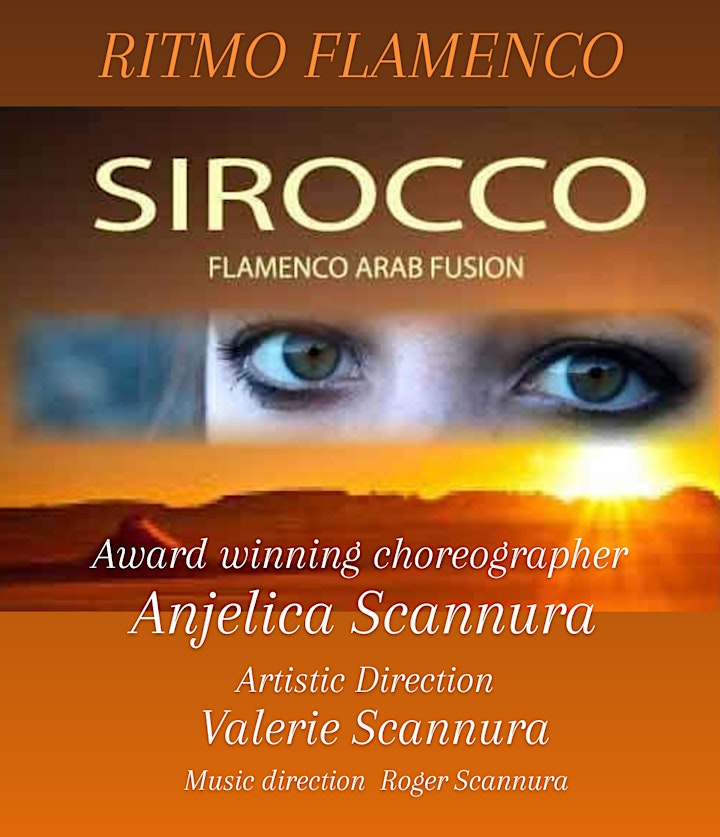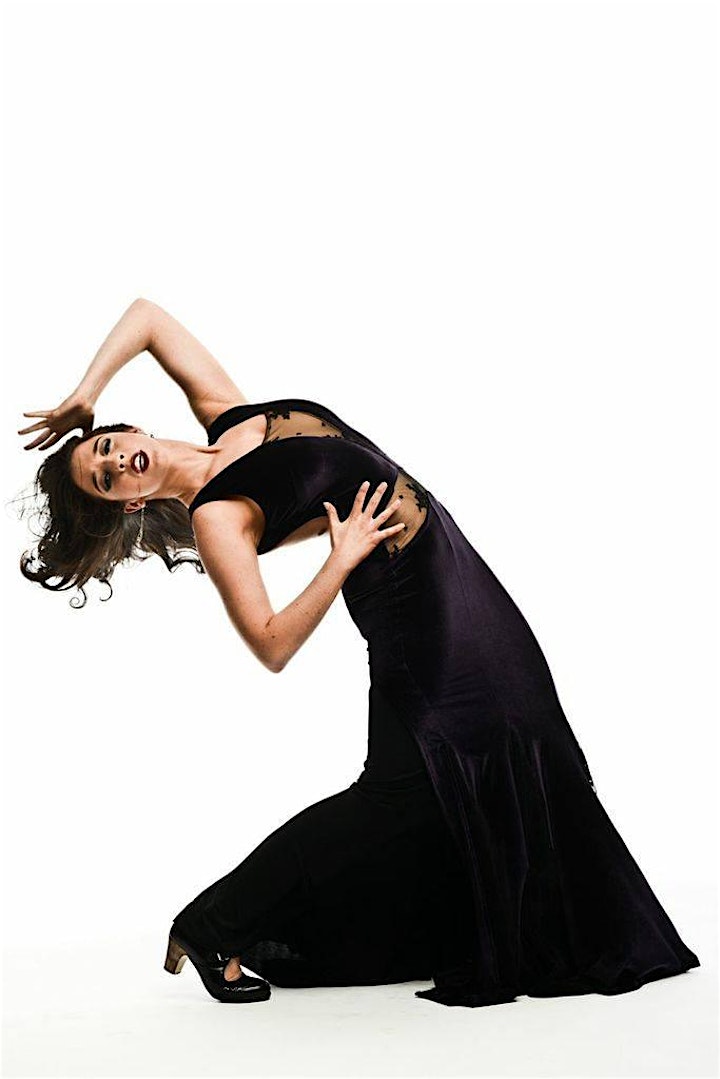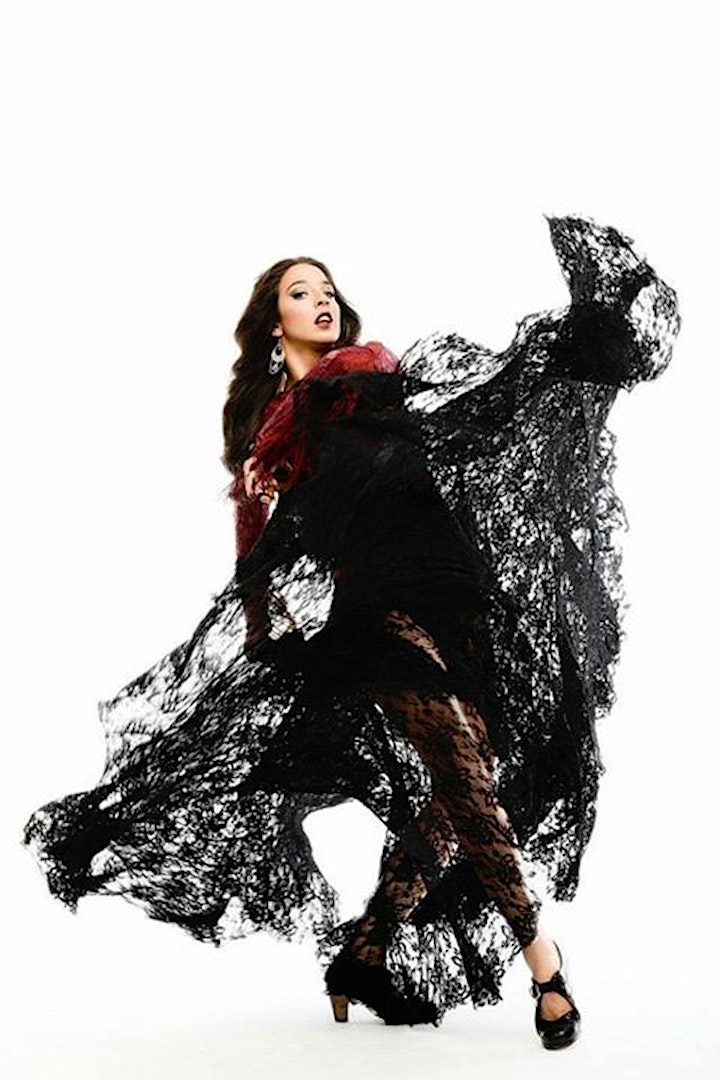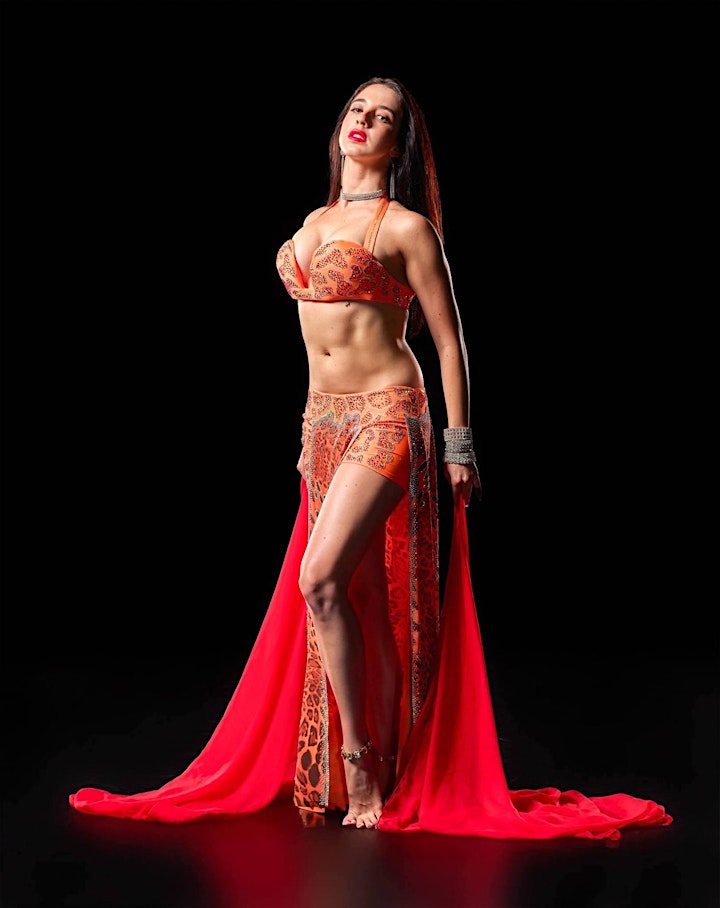 Enjoy this teaser displaying this exciting fusion of flamenco and bellydance danced together by Anjelica and Valerie Scannura.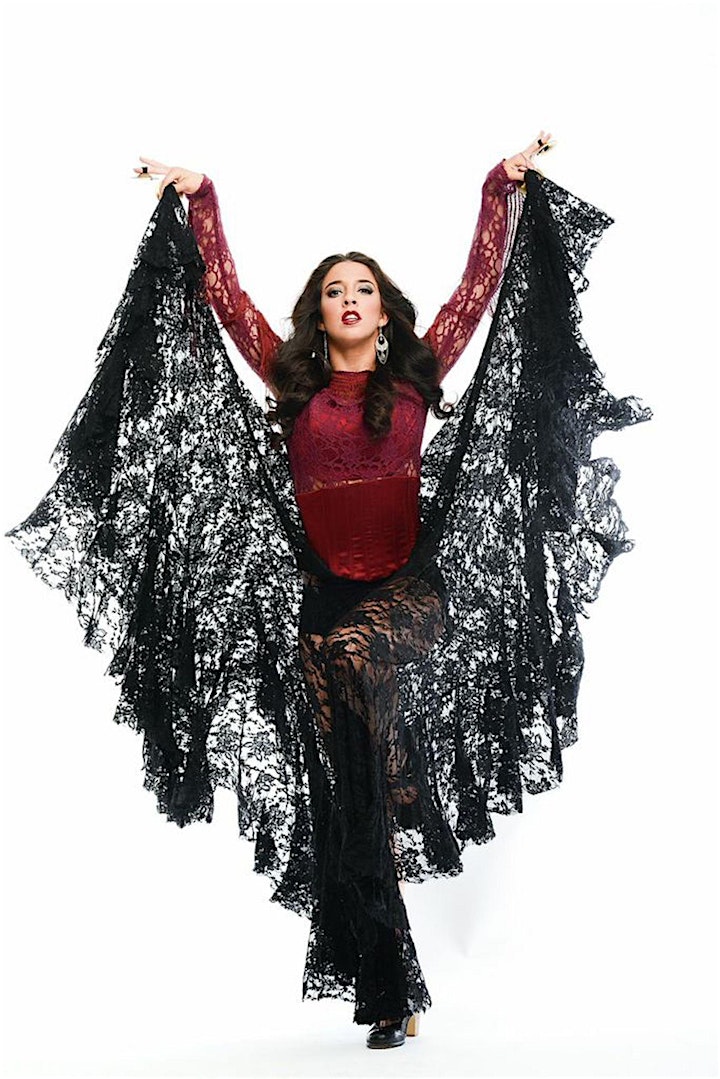 Organizer of Sirocco Ritmo Flamenco
The Ritmo Flamenco Dance and Music Ensemble was formed in 1995 by Valerie Scannura (Artistic Director, choreographer) and Roger Scannura (Music Director, flamenco guitarist).  Their daughter, Anjelica Scannura is Co-Artistic Director and is an award-winning choreographer and dancer.
Since its inception, they have enthralled audiences in music and dance festivals worldwide.  The company strives to create original concepts woven seamlessly into their productions with artists they have mentored, while continually going to the source by travelling to Spain.  They have garnered a strong reputation for their authentic brand of flamenco that is bred in the bone, ensuring their presentations are marked with the Scannura's outstanding level of excellence.
"Valeria is always a compelling performer. Her dancers rivet the eye with their commitment." Paula Citron, The Globe and Mail.