A Different Booklist Cultural Centre presents bestselling author Sister Souljah
About this event
Join us March 30th at 6:30 PM for the book launch of Sister Souljah's Life After Death, the sequel to her best-selling book, The Coldest Winter Ever.
Admission - Free
About the book:
The long-anticipated sequel to Sister Souljah's million copy bestseller The Coldest Winter Ever.
Winter Santiaga hit time served. Still stunning, still pretty, still bold, still loves her father more than any man in the world, still got her hustle and high fashion flow. She's eager to pay back her enemies, rebuild her father's empire, reset his crown, and ultimately to snatch Midnight back into her life no matter which bitch had him while she was locked up. But Winter is not the only one with revenge on her mind. Simone, Winter's young business partner and friend, is locked and loaded and Winter is her target. Will she blow Winter's head off? Can Winter dodge the bullets? Or will at least one bullet blast Winter into another world? Either way Winter is fearless. Hell is the same as any hood and certainly the Brooklyn hood she grew up in. That's what Winter thinks.
A heart warming, heart burning, passionate, sexual, comical, and completely original adventure is about to happen in real time—raw, shocking, soulful, and shameless. True fans won't let Winter travel alone on this amazing journey.
About the Author:
Sister Souljah is a graduate of Rutgers University. During her college years, she was known for her powerful voice, sharp political analysis, cultural allegiance, community organizing, and for her humanity. Post-graduation, Sister Souljah earned the love and support of her African American community by creating a national youth and student movement. She is credited for serving homeless families, creating academic, cultural, and recreational after-school programs, weekend academies, and sleep-away summer camps. Partnering with major mainstream celebrities, she provided her efforts free to all young people and families in need. A multidimensional woman, Souljah was the only female performing artist and voice of Public Enemy. She is also a wife and a mother. A storyteller who makes the entire world her home, she lives wherever she is "pushing her pen."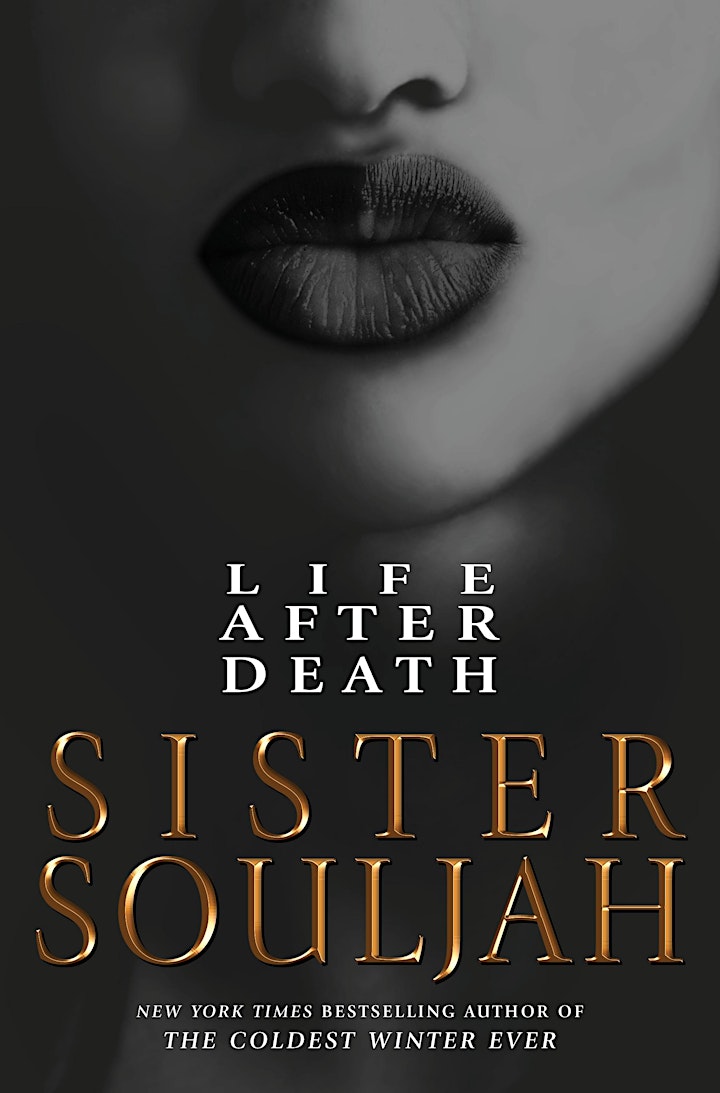 Organizer of Sister Souljah - Life After Death
A Different Booklist Cultural Centre: The People's Residence is a non-profit hub, destination and space dedicated to the intellectual and cultural experience of people of African and Caribbean ancestry. It is the organic expression of the years of cultural activities cultivated by the independent bookstore, A Different Booklist.
It is a place where invention and pioneering meet to create youth expression and intergenerational activity. It is a "green" hub in practice and design with its incorporation of innovative technology. It is a legacy project that embodies the opportunity to engage in infrastructure building, civic engagement and the creation of a destination that will inspire all Canadians and attract cultural tourism.
At 777-779 Bathurst Street, The People's Residence is our destination and home away from home.