Sister Talk Goddess Circle: Emotional Tax In The Workplace - Are you paying...
Description


"This could happen in a hallway interaction, really thinking about how to deal with it at a meeting when your ideas might be ignored or you feel dismissed — that emotional energy that's put into preparing for that, avoiding and changing your appearance and making modifications to fit — the covering that goes into that can be really emotionally taxing," says Dnika Travis, vice president of research at Catalyst.
This quote, the findings in the latest Catalyst report along with my recent interview with CNN Money has filled my inbox and created a huge conversation on the Emotional Tax people of color pay in the workplace.
In this month's Goddess Circle - we will bring a few women together to talk about the tax we do pay at work, the cost of being "On Guard" and discuss various ways on how we can reduce your Emotional Tax and what organisations need to do in order to create a culture of inclusion - where women of color can feel heard, valued and appreciated.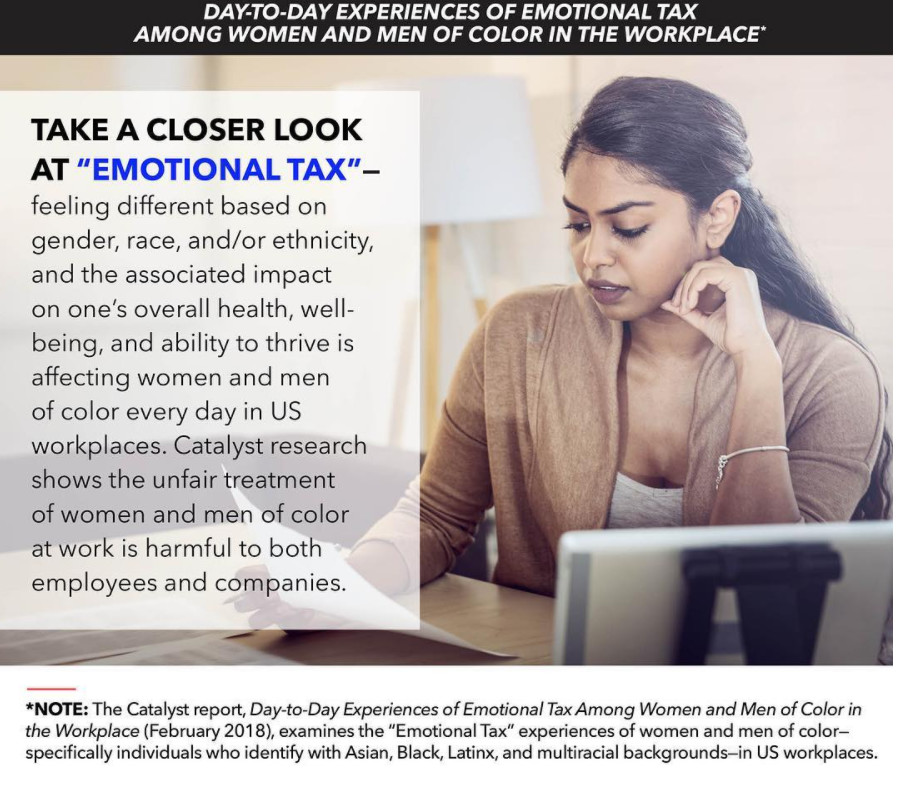 Not sure what your Emotional Tax looks like? And what it's costing you? We will help you create your Emotional Tax Roadmap so you can identify the behaviors that might be keeping you within a particular tax bracket. We will explore the power
of understanding your Emotional Tax and how you can use your story to help other young girls of color decode their emotional tax.
Missed Karlyn's CNN Money interview?
Read Karlyn's review on Catalyst's Emotional Tax Report here:
About SisterTalk: Goddess Circle
SisterTalk: The Goddess Circle: is an intimate evening of deeper connection to self, exploring the power of vulnerability, how to leverage our emotions & thoughts better so that we can lead, live a meaningful & fulfilling life.
Through our monthly events, we empower, develop & activate the potential of women, support the birthing of your boldest desires & helping you identify that ONE step towards your goals & full potential. This event is for the ambitious woman who is ready to shift from leadership to legacy. This empowering, women-only event will feature intimate conversations, work-shop based interactions based on the latest neuroscience research on how the brain works, the power of emotional intelligence and practical strategies and tips on how to thrive at work, at home, and in life.
Our intention is to give you the tools you need to master your life - starting with self-awareness, your thoughts & your emotions so that you can live a meaningful and fulfilling life -making a difference inside & outside the workplace.
Join us & realize your potential! Here to help you finish strong!!!!