Description
We are excited to invite you to the 2020 Women's Retreat for the COG in Western Canada! Women who are not just connected but interconnected with other women discover they enjoy a lot more success in life and have a lot more fun along the way!
This year will be a Sisters Event and is themed "Uniquely You." It is our sincere hope that you will set aside time and join us for this uplifting event designed to celebrate how each of us has been created as a unique masterpiece of God and to learn new skills for interconnecting with other women, so we can have greater impact and joy when fulfilling our passions in life.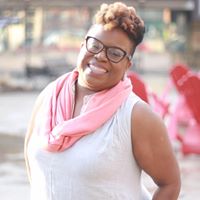 Our keynote speaker, Reverend Nicole O. Salmon, who is a credentialed minister of 10 years and serves as an associate minister at Praise Cathedral Worship Centre in Mississauga, Ontario, will have transforming messages for us on connecting, healing, and serving with other women through the power of being authentic, transparent, and sharing our personal stories to cultivate deeper relationships with one another.
Director of Communications for Living Hope Ranch, Kristen Zilkie, will also join us for a special presentation on Saturday morning. Living Hope Ranch exists to assist teenage girls that struggle with life controlling issues by teaching them to confront life's challenges and equipping them with the tools to make positive lifestyle choices using a Christ-centered approach.
Registration cost is $120 per person and includes: seating at all services & sessions as well as at scheduled meals & snacks, a special gift, and opportunities to win fantastic door prizes!
The Retreat will be held at The Atlas Hotel, 4177 Albert Street, Regina, SK. We have secured a special rate with the hotel of $129.95 per night up until May 7, 2020 for our registrants. After this date, any unused rooms in our reserved block will be released so that they may offer them to other guests. Once this happens, our group is still welcome to make reservations; however, it will be dependent on availability and may be at a different rate. We encourage you to contact the hotel directly at (306) 586-3443 and use our Block ID# 1722786 before the deadline of May 7, 2020!
If you prefer to pay for your $120 registration fee by cheque, please register online, so we have your contact information, and mail your payment immediately to:
Church of God in Western Canada
401 Trinity Lane
Moose Jaw, SK S6H 0E3
RETREAT INFORMATION
Retreat Poster
Retreat Schedule
Retreat Menu - Friday
Retreat Menu - Saturday
Bio Page - Keynote Speaker Reverend Nicole O. Salmon
Bio Page - Director of Communications for Living Hope Ranch Kristen Zilkie
Major Destinations in Regina, SK
Shops & Restaurants on Albert Street Near Retreat Venue
Please remember this is a Women's Retreat with no infants, toddlers or small children, and women must be "19" years to attend.
Questions? Please contact Trina Kennedy at (306) 694-4084.