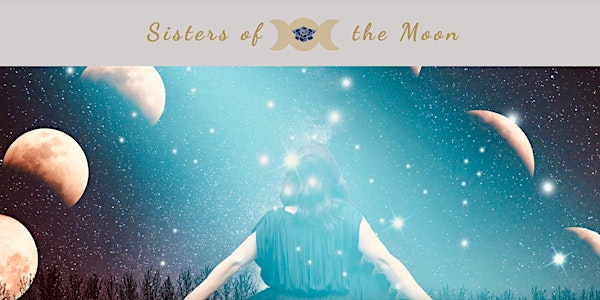 SISTERS OF THE MOON - FULL MOON OPEN HOUSE
Come sisters, join the SISTERS OF THE MOON Full Moon Open House to steep in the energy of illumination, abundance and release!
About this event
The Rose & the Raven Mystery School presents ... SISTERS OF THE MOON ... a sacred virtual temple space for any woman, anywhere, no matter age or stage of life, who would like to deeply connect with the natural and cosmic rhythms of the Great Mother.
Through lunar wisdom, astrology, Wheel of the Year celebrations, seasonal self-care and Divine Feminine teachings, the SISTERS OF THE MOON will open up a pathway for cultivating intuition and embodying the expression of the Goddess through sacred connection within and without.
The SISTERS OF THE MOON Full Moon Open House is a virtual gathering to explore this beautiful temple space that will begin at the first New Moon of January 2023.
Our time together will include:
Welcome and Circle Opening
Sisters of the Moon wisdom
Full Moon transmission/meditation for illumination and release
Circle Closing
More information on SISTERS OF THE MOON can be found here.
Sisters, come join us under the moon light ... there is a sacred space waiting just for you.
RSVP here by December 6th.