Sistertalk: A Celebration of Sisterhood

Saturday, 10 October 2015 from 2:00 PM to 6:00 PM (EDT)
Event Details
"Our deepest emotional need is the need to feel loved." - Dr Gary Chapman
How do you interpret love? Can we women increase our ability to love & be loved on an emotional level? And what keeps getting in the way of getting the love you truly want?

Join us on October 10th for Sistertalk: A Celebration of Sisterhood - The Love & relationship Edition
Walk away with a deeper connection to your authentic self, insights into your Love Language, how to bring yourself fully to the love you currently have, being a love magnet, soulful connections with other empowered women, a conversation that really matters, along with a *FREE* copy of our signature ebook: A Women' Guide to Creating A Life She Loves - filled with tips and strategies to help you maintain and attract the love you really deserve. 
Catch us on Oprah's Lifeclass, asking Greg Behrendt about dating, love & what Oprah said is the key ingredient for love & healthy relationships.
Sistertalk Group on Oprah's Lifeclass speaking to Greg Behrendt author of  "He's Just Not That Into You".
https://www.youtube.com/watch?v=pful0GUV1UU
In 2013 we came together and celebrated the very 1st public event after 3 appearances on Oprah's Lifeclass. This year we are back for another event where we come together to Elevate, Celebrate and Support each other in life, love, relationships and our careers.
Join our hand picked panelists and table hosts for The Love & Relationships Edition of Sistertalk.
Through an authentic, "naked" round table & panel discussion we will explore our lived experiences in relation to love & relationships. We will discuss:
Our love language (Take the test via link below)

Our ability/capacity to love and be loved

How we increase (or block) our ability to love and be loved.

 How we show up in our relationships

How we interpret and communicate love

The impact of being in love or not & how it affects our personal & or professional lives. 

And most importantly how to find the love you really want!
 We will take a closer look at the definition of love and how our Elephant Stories (shame, fear and guilt stories) impact how we women thrive in life & love.
The afternoon will consist of: 
Panel Discussion with 5 BOLD Brilliant Beautiful women who will share their journey & insights on what it takes to build a loving relationship  no matter where you are in your relationship stage.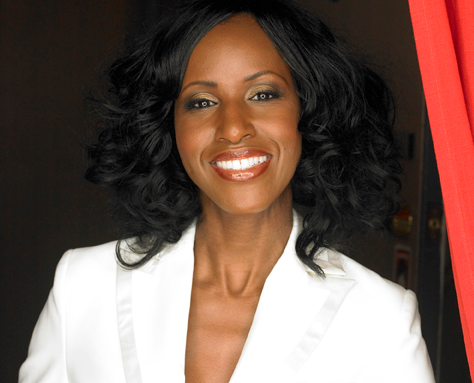 The exciting panel discussion will be moderated by Diane Lee Clemons, Philanthropist, Motivational Speaker and Singer who will also be sharing tips on how to keep your relationship thriving!
The Round Table:

a
n intimate discussion moderated by BOLD Brilliant Beautiful women, hand picked Table Hosts, who will share their story and faciliate a meaningful conversation at the table on how we increase our ability to love as well as the various barriers or blockages we create - consicuosly & unconsiously when it comes to love & relationships.
Special Guest Expert:
 Monika Sumra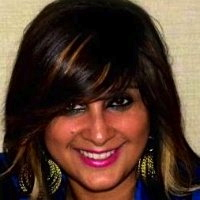 Special Guest Expert: Monika Sumra , PHD candidate, the 
the first to combine a multidisciplinary holistic approach, which simultaneously considers social, psychological and biological aspects of women's experiences in relation to leadership. Monika's work takes a look at women's behaviour in the bedroom and the impact of that in the boardroom. "As leaders, women are collaborative, driven, not afraid of trial and error, strategic and passionate. My goal is to help women leaders further develop, enhance and target these traits in productive and self-fulfilling ways."  
Event Logistics:
Date & Time: Saturday, October 10th 2015  from 2:00 pm – 6:00 pm  
Location:    Ada Slaight Hall, 585 Dundas Street East
Dress Code:    Your celebration outfit – your I feel BOLD, Brilliant & Beautiful outfit
2015 Charity of Focus:
This year we continue to support the empowerment of girls by raising awareness and donations for two very important initiatives:
"Let Girls Learn":  Globally 62 million girls are not in school. This global initiative gets more girls in school in areas that needs it the most . We aim to donate 10 Schools in a Box" via Unicef impacting the lives of 400 children! The 11 Countries of focus are:  Albania, Benin, Burkina Faso, Cambodia, Georgia, Ghana, Moldova, Mongolia, Mozambique, Togo, and Uganda. We intend to raise funds to donate 10 "Schools in a box" impacting the lives of over 400 girls. #LetGirlsLearn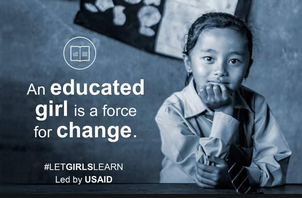 "BCYN – Beauty Bank Club – an online "Beauty Bank Club" for girls:  according to the Canadian Women's Foundation (2013) nine out of ten girls believe the fashion and media industry strongly defines beauty and femininity.  Consequently the pressure to achieve that perception of beauty and over-sexualization of girls in the media are linked to eating disorders, low self-esteem and depression among young girls. The Beauty Bank Club is an online "Beauty Bank which will provide the tools needed to help girls redefine beauty to include their skills, sports and social change in order to develop higher self-confidence and change negative perceptions of self. When girls do well in school, participate in sports & volunteer for community initiatives, their gain "Beauty Points" thus increasing their scope of the definition of beauty. The online Beauty Bank will also promote financial literacy as well.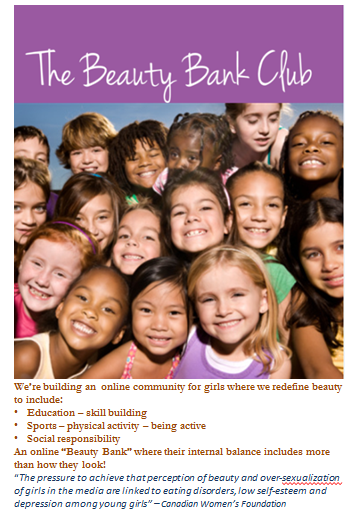 Do you know your Love Language ? 
The 5 Love Languages® profile will give you a thorough analysis of your emotional communication preference. It will single out your primary love language, what it means, and how you can use it to connect with your loved one with intimacy and fulfillment. Take the Love Language Test here:
http://www.5lovelanguages.com/profile/
 

Terms & Conditions
By purchasing a ticket you acknowledge your participation in any video and photography that will be taken during the event along which may be shared during the event and post event online through various communication meduims. 
FAQs
What is the refund policy?
 All ticket sales are final. No refunds once ticket is purchased.
What are my transport/parking options getting to the event?
585 Dundas St East, 3rd Floor
Toronto, ON M5A 2B7
585 Dundas Street East is located in the Daniels Spectrum building at the corner of Dundas Street East and Sackville Street. Please enter the lobby from the Dundas Street entrance.

By TTC: Take the 505 Dundas Streetcar from Broadview Station to Parliament and walk west OR from Castefrank Subway Station take the 65 Parliament bus to Dundas Street and walk east.

Parking: 
There is plenty of public parking surrounding the Centre. There are approximately 100 paid public parking spots at the first level below grade under the Paintbox Condos, and street parking.
Underground Parking: 
To access the underground parking, turn south on Sackville and then left (East) where the Paintbox signs are.
Daily parking rates are as follows
Weekday rates & Weekend (6am – 5pm) - $5.00
Evening rates (6pm – 6am) - $5.00 
Where can I contact the organizer with any questions?
Drop us a note at mybeautybank@gmail.com 
Catch the highlights from our 2013 event here:
 We look forward to celebrating with you!
When & Where

Daniels Spectrum
585 Dundas Street East
Toronto, ON M5A 2B7
Canada

Saturday, 10 October 2015 from 2:00 PM to 6:00 PM (EDT)
Add to my calendar
Organizer
Sistertalk Group - Karlyn Percil-Mercieca, Founder & CEO
Karlyn Percil believes in the human potential. She helps individuals own their story, embrace their desires and lead a beautiful life & career they love.  Her previous life path includes over two decades in Technology & Operations in the Financial Industry. Karlyn  has successfully transformed people, processes and teams over the last two decades for one of Canada's leading banks. She holds a Masters Certificate in Adult Training & Development from Schulich School of Business. Today as an Elephant Storyteller, Success Coach and Lifestyle Speaker, she empowers individuals internationally to be bold for change, to own their leadership position with confidence and to create a definition of success that includes what matters the most to them. She is trained to administer the Emotional Intelligence 2.0 & the 360 Leadership Report. One of her biggest breakthroughs was sharing her Elephant Story on Oprah's Lifeclass and being featured on OWN Network. She is currently a featured Guest Expert on Cityline one of Canada's leading television program empowering women to experience life differently, speaking on authenticity, leadership & emotional wellness. She has been named by CBC Canada as one of the 150 women making history in Canada. A huge advocate for girls and women, Karlyn uses Elephant Storytelling & the Power of The Lived Experience as leadership strategies to help indivduals create a beautiful life. She doesn't know how to ride a bike & you can find her enjoying a book or a glass of malbec or reisling on a patio or on the beach. She has the ambitious goal of transforming the lives of  millions of women. 
Sistertalk: A Celebration of Sisterhood