Description
Please mark your calendar and make plans to join Bishop Larry & Connie for our SK Gathering Point on Saturday, September 14 at 10:00 AM. We will serve a hot lunch and have invited Aaron Ruston who is the owner/operator of Purposed Financial Corporation to join us as our featured guest speaker. We look forward to him sharing with us how to manage our money better, including retirement preparation and investments.
This luncheon is for all of our pastors, credentialed ministers & their spouses, and church leaders. We hope each of you will make plans to attend! Please register early. Registration deadline is on or before September 9; cost is $15 / person.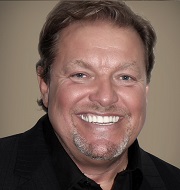 Aaron Ruston,
MBA, CFP, CSA, CSC, CFRE
Aaron has been in the financial services industry for 35 years. Coming from a rural background and having seen the negative impact, on a personal level, that a lack of properly implemented financial planning can have on a family's dreams was the catalyst for the decision to step into the financial industry. Starting with The Canadian Imperial Bank of Commerce and moving into the Independent financial advisory field has provided a vast wealth of knowledge and experience through in-depth consulting in Canada as well as the USA in areas of finance, taxation and investing related to personal and corporate matters. The last 16 years have included extensive involvement in the charitable sector filling roles as Director of Corporate, Foundation and Planned Gifts with Briercrest College and Seminary and Director of Development with the Miracle Channel of Lethbridge Alberta as well as working with numerous other charities and their donors to assure the purposes of both parties are realized in a mutually beneficial manner.
In his personal life, Aaron has been married to his wonderful and tolerant wife, Nancy, for 30 years through which they have been blessed with two children, Kaylee and Tallon.
If you have any questions, please feel free to contact Trina at (306) 694-4084.