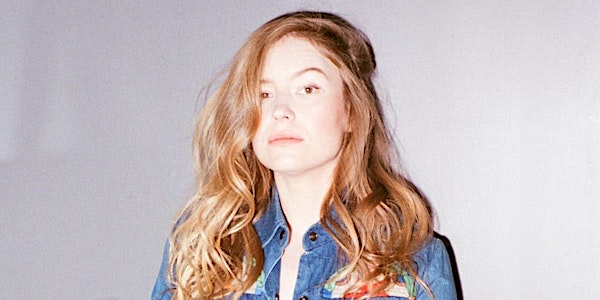 Skye Wallace
Ages 19+
Mills Hardware Presents
Skye Wallace and guests Royal Castles — Live at Mills Hardware!
When and where
Location
Mills Hardware 95 King Street East Hamilton, ON L8N1A9 Canada
Performers
Headliners
More Performers
About this event
With a skill in carving melodies and shreddable moments from rock foundations, Skye Wallace is also an expert at proving herself in every room, at every turn. The guitar-slinging Canadian road warrior has honed a visceral and honest sound, permeating equal parts Courtney Barnett, Patti Smith, and Neil Young's Marshall Stack era. A live show from Skye and her band is guaranteed to make you let loose and feel something. New album Terribly Good, Wallace's Six Shooter Records debut, is a candid self-own - tender in purpose, yet tough in process. Throughout the collection, listeners are there in the room with a view of the mirror while Skye stares down the harder takes and owns her mistakes. The album is bookended by songs that ride the turbulence of Wallace's inner voyage through spiraling galaxies. Opener "Tooth & Nail" sets a grungy, determined tone, in which Wallace grits her teeth and turns frustrations into superpowers. That grinding, tenacious spirit is shot through the collection, culminating in album closer "Tear A Piece (Bite Me)," an acerbic double dog dare, a sendoff and take down of those who keep the gates shut. There are gentler moments too, with songs like "Everything Is Fine," the sorcery of transforming uncertainty into confidence (now also released in a superb official acoustic live version) and "Keeper," ironically a song about letting go. "The Doubt," the song that most directly names and tames these intrusive thoughts, finds Skye at her darkest moment of feeling unworthy. Shaped by an upbringing of constant motion, and a career that has seen her tour the country endlessly with respected acts such as Matt Mays and Crown Lands, Wallace is at home with the idea that change, especially in oneself, is a constant. This truism, equal parts empirical and emotional, has shaped these new songs, finished during lockdown but dealing with a time when staying in one place was wishful thinking. For Wallace, there's both comfort and conflict in remembering and reconciling the versions of herself formed at the many stops along the way.
Instagram | Facebook | Twitter | TikTok | Spotify | Apple Music
•
Energetic, hard hitting and hooks for days, Royal Castles are making nostalgic but contemporary garage-rock. Hailing from the Royal City of Guelph, Ontario and featuring the power trio of Katrin Sawatzky, Jordan Gabriel and AJ Johnson (JUNO-nominated Cuff the Duke), the three-piece take influence from the bands of their formative years, delivering pounding drums, crunchy guitars and a healthy dose of wooly bass. The trio recently released their much-anticipated sophomore album, Just The Hits, recorded at North of Princess Studio with producer, Zane Whitfield (The Glorious Sons, Bluestones). The full-length album is filled with ear candy: killer drum fills, psychedelic-bubblegum harmonies and crunchy guitar tones that will be sure to make this album feel like sunshine year-round.
Instagram | Facebook | Twitter | Spotify | Apple Music
••
General Admission standing 19+ event. Valid government issued photo ID is required in order to enter. Door time, set times, and event schedule subject to change. All sales final; no refunds.