SLC: Holla Back - RNB & Throwback Costume Party - Toronto (Oct 30 2021)
Toronto, ON | Sat Oct 30th 2021 | Playing your fav new & classic R&B, HipHop, Dancehall, Reggae, bed squeaks, and 90s + 2000s anthems
About this event
An on-going tradition and annual event by Sound Legends Company (SLC).
For the 4th Anniversary of our R&B Party we decided to take our event to a much larger space so that more of the community can appreciate and join us in celebrating our once a year BIG ONE.
Previously known as "R&B Over Everything" like most things it has grown and blossom into this eventful evening of appreciation for timeless music so we felt it was appropriate to give the name a bit of a switch up as well: "Holla Back - A RNB & Throwback Party"
R&B Over Everything, need we say more? Rooting originally from the westend of the city the infamous SLC R&B event has been brought closer to the heart of Toronto.
"Either come with your boo, or leave with one."
This is the place to sing those shower songs, a judge-free zone to let loose, an event that VIBRATES POSITIVE ENERGY or simple two-stepping.
** PLEASE NOTE : THIS EVENT WILL BE HELD INDOORS AT AND THE VENUE WILL BE ENFORCING VACCINE PASSPORTS AT THE DOOR. PLEASE PLAN ACCORDINGLY**
**NOTE: ALL SALES ARE FINAL, NO REFUND POLICY**
*Lock down your tickets before they sell out as a limited amount are only available.
Early bird tickets: $15
GA: $20
Bottles DM: @ysmacarbs (instagram) | @slcszn (instagram)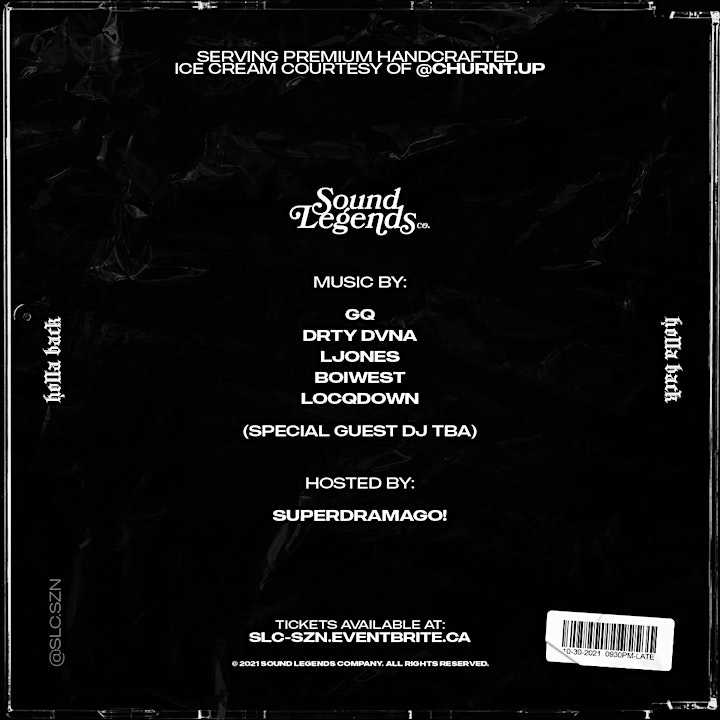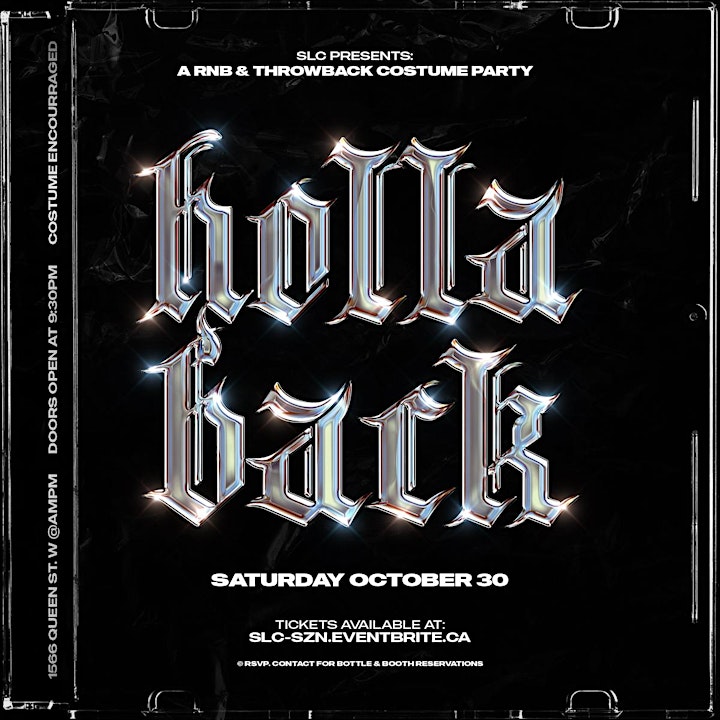 Organizer of SLC: Holla Back - RNB & Throwback Costume Party - Toronto (Oct 30 2021)