About this Event
Slocan Lake Historical Bus Tour
Tour will depart from the Castlegar Community Complex, 2101 6th Ave, Castlegar at 8 am sharp and return around 6 pm. Please be at the Complex at 7:45 am.
The tour will include visits to the Kohan Reflection Garden, Nikkei Internment Memorial Centre in New Denver, BC, lunch at the Slocan Lake Golf Course, the S.S. Moyie in Kaslo, BC, and a soak at Ainsworth Hot Springs. The ticket includes entry fee to all venues and lunch.
Kohan Reflection Garden: This Japanese garden was established in 1989 to honour the over 4,000 internees who were housed at this site during WWII. It is a "strolling garden" located on the shores of Slocan Lake.
Nikkei Internment Memorial Centre: This centre is a National Historic Site with many original buildings and features historical artifacts, vegetable garden, Peace Arch, and Heiwa Teien Peace Garden.
Slocan Lake Golf Course: This lunch venue offers scenic view of the Selkirk Mountains and Slocan Lake.
Kaslo: The sternwheeler S.S.Moyie is the world's oldest passenger sternwheeler and a National Historic Site. The S.S. Moyie was in operation on Kootenay Lake from 1898 until 1957.
Ainsworth Hot Springs: These hot springs are comprised of 2 pools, caves, and offer stunning views of the Purcell Mountains and Kootenay Lake. Be sure to bring your swimming suit!
Any questions? Email Adriana at info@peonyfarm.ca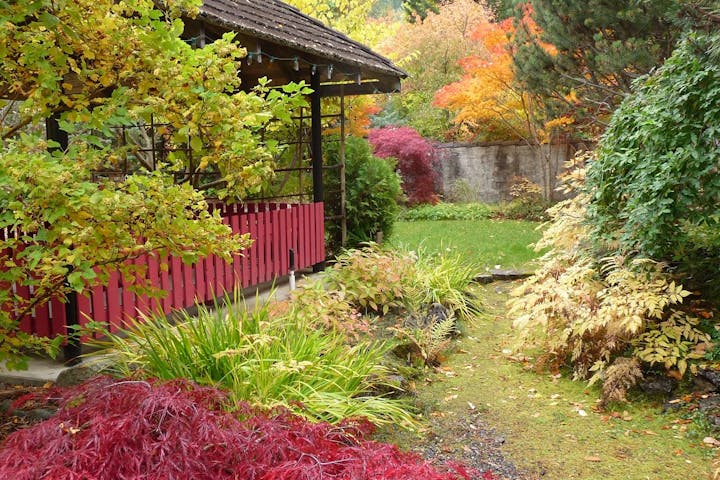 Kohan Gardens, New Denver.