Description
Did you know that Alberta is home to a leading population of entrepreneurs? Of the businesses in Strathcona County, 65% are self employed, and another 33% are micro-to-small business owners. At an impressive total of 98%, small business is big business in this community.
Every October, business owners and managers participate in the Business Development Bank of Canada's Small Business WeekTM to help create and develop strong businesses ­– where over 10,000 like-minded business people across Canada, celebrate small business, meet and inspire one another.
Attendees last year affirmed;
"This was excellent, thank you so much! I've learned a lot and and have things that I will implement immediately." Gillian J.
"All information presented was awesome! Time invested – priceless!" Susan D.

For this short, half-day conference, business owners and managers will learn how to lead, diversify and plan for the future. Conference speakers will cover the following valuable topics:
---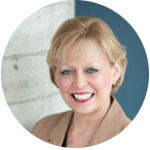 Leading and Rebuilding Your Business in Turbulent Times - Lori Schmidt, CEO, GoProductivity
In this conference keynote, Lori will set the stage around leading through these challenging times, followed by a group panel of local entrepreneurs speaking to their solutions to today's economic climate.
---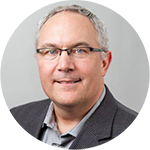 Diversifying Your Business - Terry Gerlinsky, Business Development Bank of Canada (BDC)
Have you considered diversifying your business? Terry, with the Business Development Bank of Canada, will give you the necessary tools to start your transformation.
---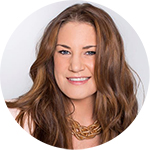 Fail to Plan… Plan to Fail - Emily Deveaux, School of Retailing, University of Alberta
A very informative session with Emily, she will cover the importance of having a business plan. As an international award winning strategist, she comes with a vast knowledge of interpersonal relationship building, strategic planning and creative problem-solving in the retail, real estate and business sectors.
---
Everything You Need - There will also be several organizations conveniently available to you at this not-to-be-missed conference - Business Development Bank of Canada, Business Link, Community Futures, Strathcona County Economic Development and Tourism, EmployAbilities, Strathcona County Family and Community Services, Futurepreneur, Alberta Ministry of Labour, Government of Canada - Office of Small or Medium Enterprises, Strathcona County Planning and Development Services, Robin Hood Association, School or Retail Consulting Group, Sherwood Park Chamber of Commerce, Sherwood Park News, Statistics Canada, Strathcona County Library, and Winder Inclusive Communities Services.
As well as the following panelists: Danielle Bragge, TheHeadhunters; Greg Campbell, Spieker Point; Jim Rudolph, JGR Communications; Earl Shindruk, Optimax Benefits.
Continental breakfast is included.
---
Sponsors - Prizes

---
Please join the Facebook event.
For more information on what Strathcona County Economic Development and Tourism can do for you and your business, please visit here.
We are dedicated to your success and look forward to seeing you – Get your tickets today!