About this Event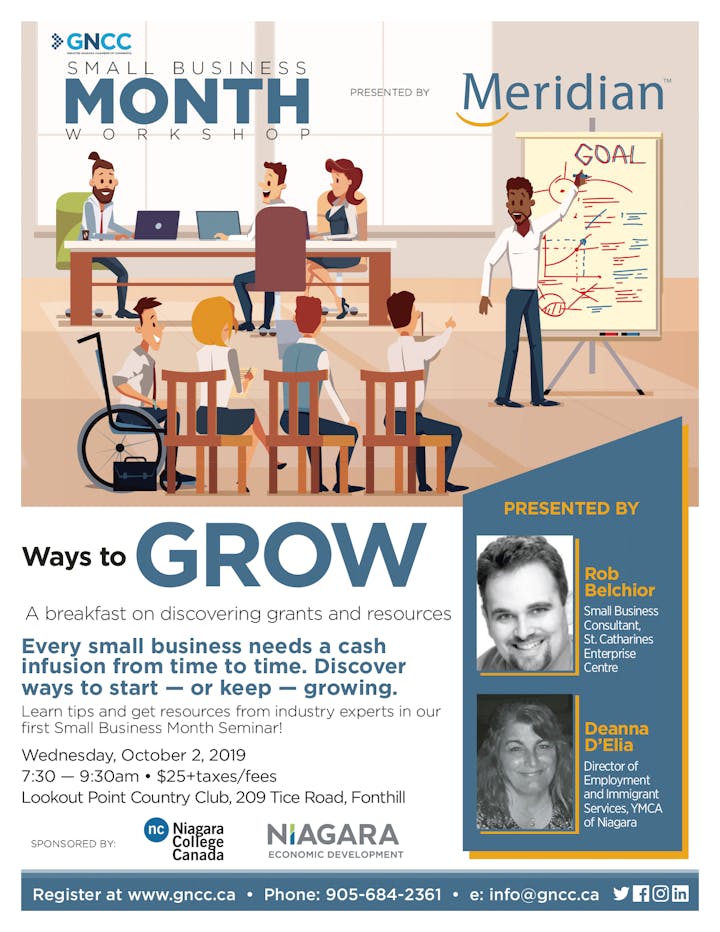 Every small business needs a cash infusion from time to time. Discover ways to start — or keep — growing.
Learn tips and get resources from industry experts in our first Small Business Month Seminar!
PRESENTED BY
Rob Belchior, Small Business Consultant, St. Catharines Enterprise Centre
Deanna D'Elia, Director of Employment and Immigrant Services, YMCA of Niagara
Wednesday, October 2, 2019
7:30 — 9:30am • $25+taxes/fees
Lookout Point Country Club, 209 Tice Road, Fonthill
Small Business Month Presented by Meridian. Sponsored by Niagara College Canada and Niagara Economic Development.