About this Event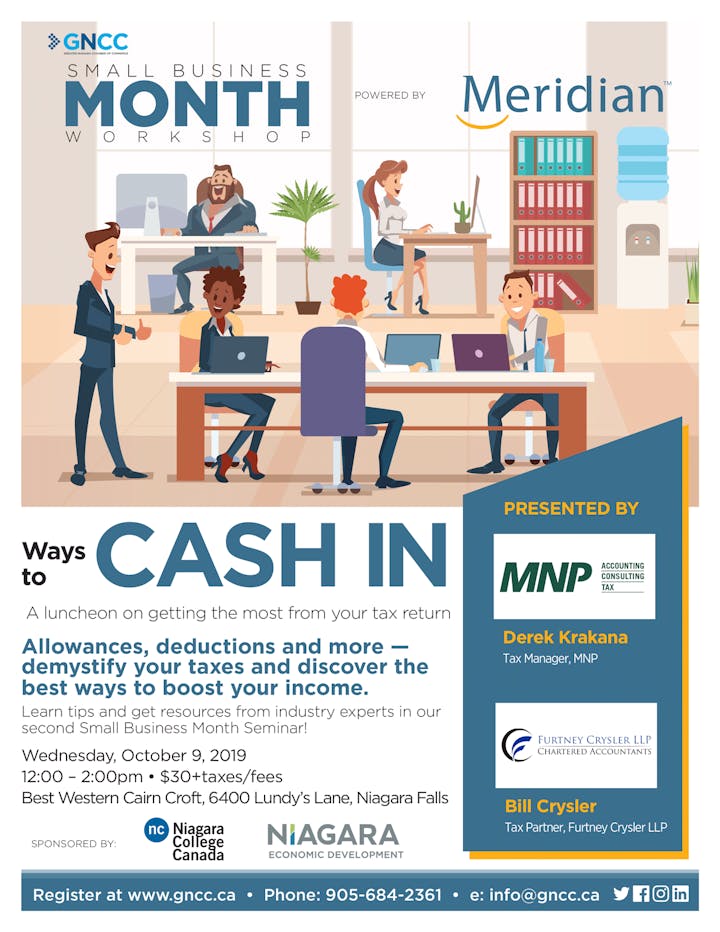 Allowances, deductions and more — demystify your taxes and discover the best ways to boost your income.
Learn tips and get resources from industry experts in our second Small Business Month Seminar!
PRESENTED BY
Derek Krakana, Tax Manager, MNP
Bill Crysler, Tax Partner, Furtney Crysler LLP
Wednesday, October 9, 2019
12:00 – 2:00pm • $30+taxes/fees
Best Western Cairn Croft, 6400 Lundy's Lane, Niagara Falls
Small Business Month Powered by Meridian. Sponsored by Niagara College Canada and Niagara Economic Development.