Small Business Month Workshop: Grants + Resources | Presented by Meridian
Discover new programs and explore established programs available for your business
About this Event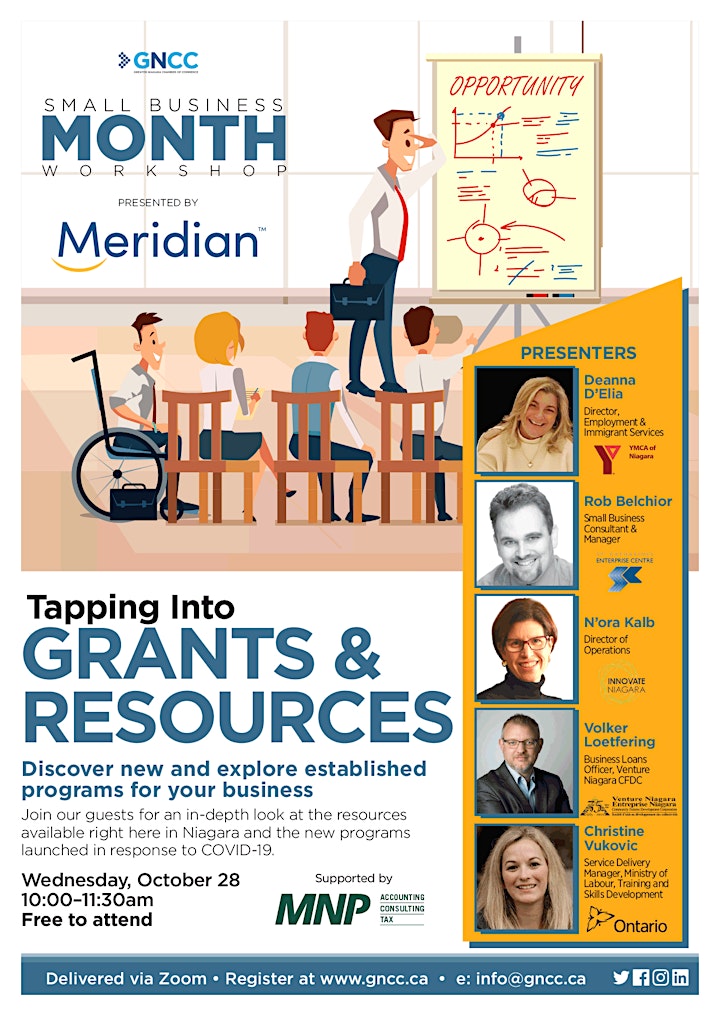 Join our guests in our last Small Business Month seminar for an in-depth look at the resources available right here in Niagara and the new programs launched in response to COVID-19.
Guest speakers:
Deanna D'Elia, Director, Employment & Immigrant Services, YMCA of Niagara
Rob Belchior, Small Business Consultant & Manager, St. Catharines Enterprise Centre
N'ora Kalb, Director of Operations, Innovate Niagara
Volker Loetfering, Business Loans Officer, Venture Niagara CFDC
Christine Vukovic, Sevice Delivery Manager, Ministry of Labour, Training and Skills Development
Presented by Meridian.
Supported by MNP.