Description
We are excited to announce our Small Business Women Seminar being held at Sheraton on the Falls, Niagara Falls Canada from 10:00am – 4pm.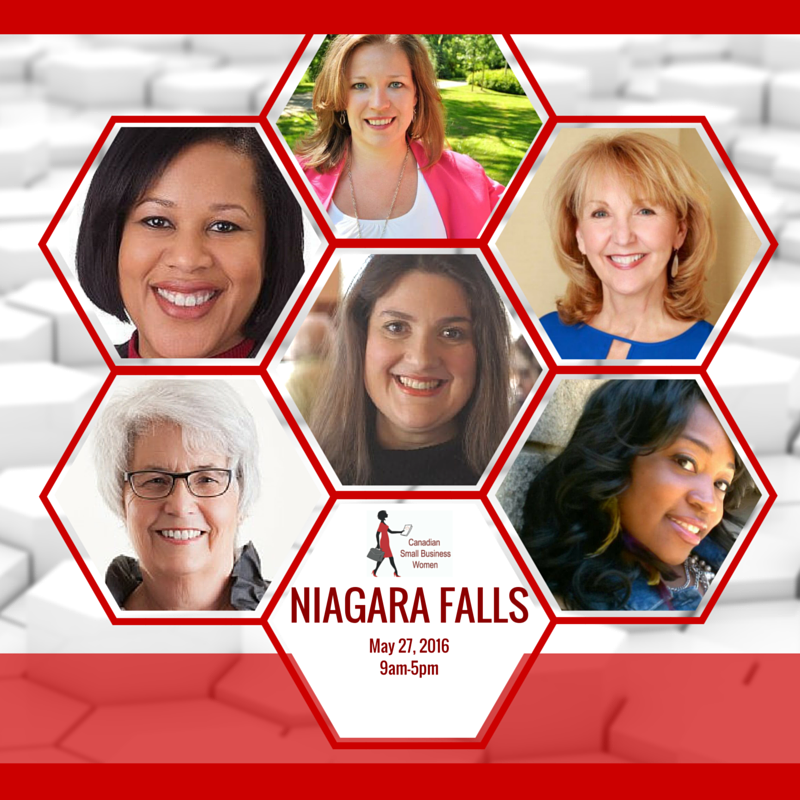 This event will feature small business women from across Ontario and New York State showcasing their businesses to public. We will also be presenting workshops hosted by industry experts from both Canada and The United States. Our workshop hosts include, Dre Cleveland, Julie Flippin, Nancy Forrester, and Toni Coleman Brown.

This event is part of a weekend long event being offered by COCOLILY and Canadian Small Business Women. The weekend will feature:
Friday: Small Business Seminar
Saturday: The COCOLILY Social: A creative event for female entrepreneurs (CLICK FOR TICKETS)
Guest Information:
All guests will have access to view our 30+ vendors who will be showacasing their businesses. You will also have access to our many workshops being run throughout the day. There will be networking opportunities available as well, so bring your business cards!
Admission tickets: $30CAD
At the door: $40CAD
Workshops
**Facebook Marketing for Business by Toni Coleman-Brown
**Mindset Magic for Business: "Avoid the 3 Massive Mistakes Female Entrepreneurs Make That Keep Their Businesses From Growing and Getting The Money Flowing" by Dre Cleveland
**The Power of Sales is in the Conversation by Julie Flippin
**Biology Meets Business:Using Neuroscience To Improve Your Bottom Line
Vendor/Exhibitor Information:
We will have 30 vendors/exhibitors at this event. Vendor spaces cost $150CAD + HST (13%) and include:
*8 foot table
*table cloth
*2 chairs
*10 complimentary tickets to the event
*business name listed on the event website
*business name listed in our event program
*social media promotion (twitter, facebook)
**Vendor/Exhibitor Space is on a first come first serve basis. Please contact the organizer. Only spaces paid in full are guaranteed.