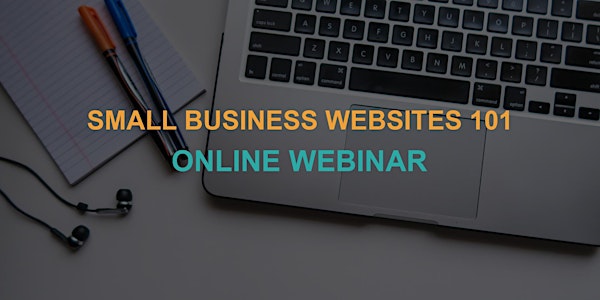 Small Business Websites 101: Online Webinar
Small Business Websites 101: Online Webinar including Sign Language interpreters
About this event
There is a great deal to consider when you're building a new website or redesigning an existing one. This beginner workshop covers everything you need to know, from choosing and registering a domain name, to building the website itself, to making sure it's secure. You'll learn:
What a domain name is and how to register the right one(s) for your business.
How to get an email address that matches your domain name.
How to comply with the Accessibility for Ontarians with Disabilities Act (AODA) with a fast, accessible, and mobile-friendly website. 
What to consider when choosing a website platform such as WordPress, Shopify, or Squarespace.
How to set up an online store, how to accept payments online and other e-commerce fundamentals. 
How to make a website secure and back it up regularly.
What you can do yourself and when to hire a pro.
This workshop is a free online webinar for main street small businesses in Ontario. Participate online for free, using your preferred device (laptop, smartphone or tablet). All you need is a fast internet connection and free webinar software. Download details will be provided after registration.
*Sign Language interpreters are provided for this workshop*
Everyone who registers for this workshop will be entered into a draw to win a free eBook copy of See You on the Internet: Building Your Small Business with Digital Marketing. The winners will be chosen at random and announced during the workshop, and you have to be in attendance to claim your prize.