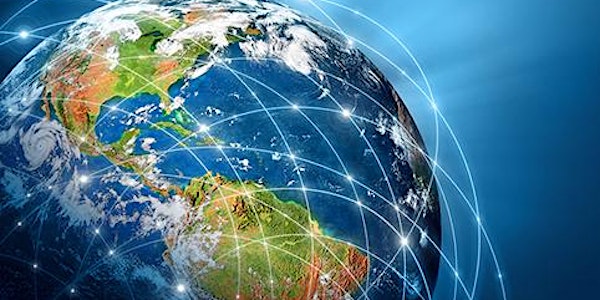 Smart Earth: New frontiers in water governance in a wired world
When and where
Location
DC - William G. Davis Computer Research Centre University of Waterloo Room 1302 Waterloo, ON Canada
Description
As part of the Water Institute's WaterTalks lecture series Karen Bakker, professor and Canada Research Chair at the University of British Columbia, will present, "Smart Earth: New frontiers in water governance in a wired world."
More Information
How will water governance evolve in a rapidly wiring world? Water governance has the potential to undergo significant transformation in response to Smart Earth technologies, which deploy enhanced environmental monitoring via combinations of information and communication technologies (ICT), conventional monitoring technologies (e.g. remote sensing), and Internet of Things (IoT) applications (e.g. Environmental Sensor Networks (ESNs)). This presentation begins with a systematic meta-review of Smart Earth innovations, beginning with an overview of academic research on Smart Earth, which ranges from ecological informatics and engineering to computational sustainability and the digital humanities. I then present a typology of Smart Earth innovations, illustrated by examples relevant to water, and explore four key issues relevant to Smart Earth environmental governance: super-abundant data; real-time regulation; predictive management; and citizen sensing. The presentation will conclude with suggestions for future research directions and trans-disciplinary conversations about water and environmental governance in a Smart Earth world.
Speaker Bio
Karen Bakker is a professor and Canada Research Chair at the University of British Columbia. After an undergraduate degree in McMaster's interdisciplinary Arts and Science program (with a minor in Physics), she obtained her PhD from Oxford University's School of Geography and Environment, where she studied as a Rhodes Scholar.
The author of more than 100 academic publications, Bakker is a Pierre Elliott Trudeau Foundation Fellow and member of the Royal Society of Canada's College of New Scholars, Artists and Scientists. She was the recipient of Stanford University's Annenberg Fellowship in Communication in 2015/2016.
Bakker regularly acts as an advisor and consultant to national and international organizations, is a member of the board of the International Institute for Sustainable Development, and was recently appointed to the Scientific Advisory Committee of the Council of Canadian Academies. She is currently focusing the majority of her research on issues of decolonization, environmental governance, and technological innovation.