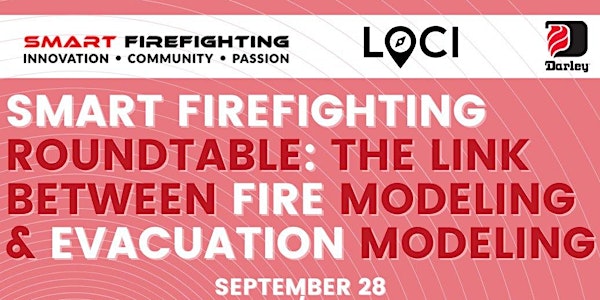 Smart Firefighting Roundtable
Frontline and academic experts discuss how we can use our insights into people's and fire's behavior to make spaces safer.
About this event
LOCI is thrilled to be sponsoring the fourth Smart Firefighting Roundtable!
By exploring the link between fire modeling and evacuation modeling our fire and built environment experts hope to uncover new insights into preparing for and responding to fires.
We are honored to have Guillermo Rein, professor of fire science at Imperial College London, and Ruggiero (Rino) Lovreglio, leader of the Digital Built Environment Lab from Massey University, kicking off our discussions.
Please register to join the talk on Wednesday, September 28th at 8 AM PDT / 11 AM EDT / 4 PM GMT