Smart Home Technology - 2021 BIAYR Educational Talk Series
Online educational talk discussing the various smart devices that help make your home more accessible, secure and increase independence
About this event
Rick Hadleycrane (Director of Business Development and Head of the Technology Training Program of Lawlor Therapy Support Services) will discuss an overview of the various smart devices to help make your home more accessible, secure and increase independence. Some smart devices consist of thermostats, door locks, video doorbells, cameras, appliances, and lights, as well as many others.
Smart devices can be controlled by voice commands (voice assistant) or through a smartphone/tablet, allowing the user to access these devices anywhere in the home or in the community.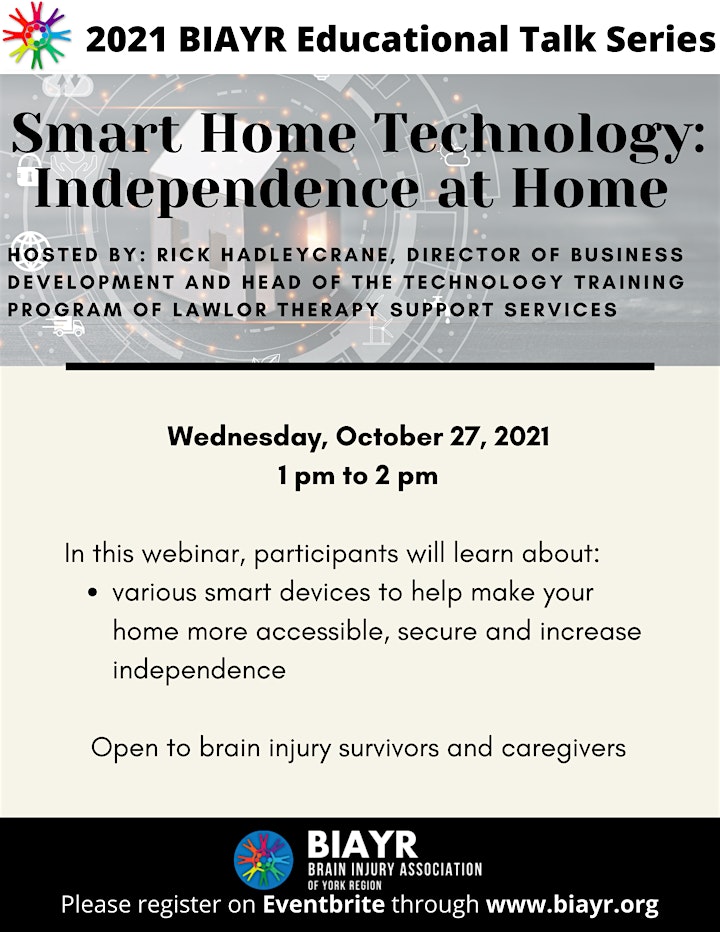 About Rick Hadleycrane:
Rick Hadleycrane, Director of Business Development at Lawlor Therapy Support Services leads a team of Rehabilitation Support Workers and Technology Trainers in programming tailored to individuals living with the effects of cognitive and physical impairment. Originating from the Maritimes, Rick obtained his B.A. and C.P.A. prior to relocating to Ontario, having worked for Social Service programs including: The Society for Treatment of Autism, Children's Aid Society, and Mi'Kmaq Family Services. For several years, Rick was an active member of the Ontario Rehab Alliance as a board member, Vice President as well as association President. For over 20 years, he has been assisting clients in the field of brain injury and since 2015, has brought functionality to technology helping clients use electronics in daily life hosting various workshops and webinars on technology. Presentations are provided to various rehabilitation professionals in the field as well as caregivers and survivors through the various brain injury associations across the GTA.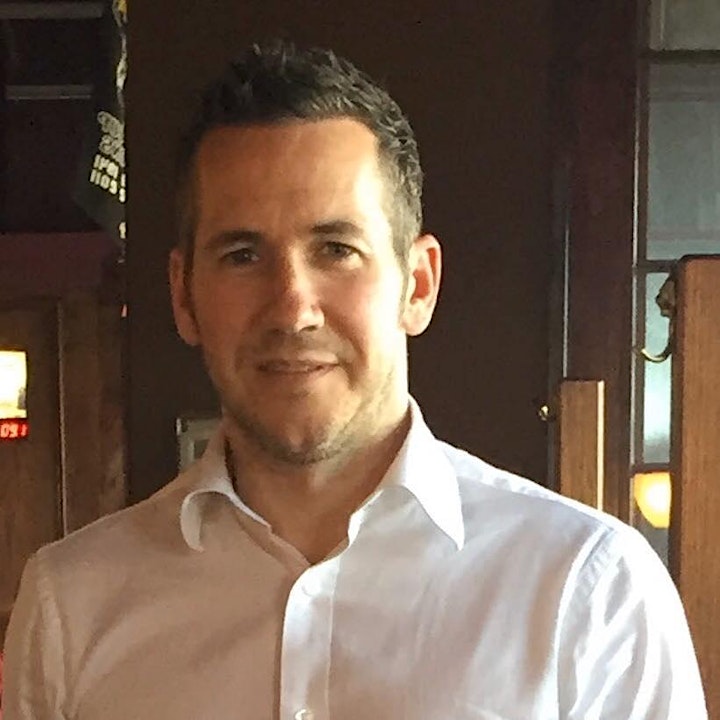 Organizer of Smart Home Technology - 2021 BIAYR Educational Talk Series