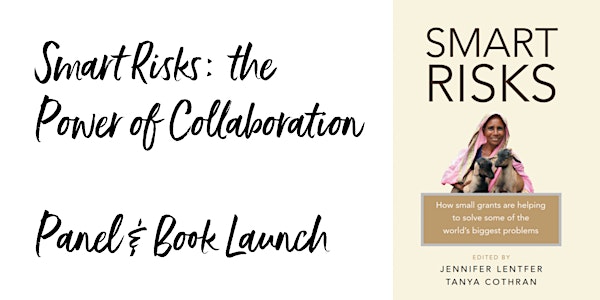 Smart Risks: The power of Collaboration - Panel, Book Launch, and Party!
When and where
Location
Centre for Social Innovation - Annex 720 Bathurst Street Toronto, ON M5S 2R4 Canada
Description
Spirit in Action and the Indie Philanthropy Initiative invite you a panel discussion, Smart Risks: The power of Collaboration.
Risk can manifest in a lot of different ways. Sometimes it's subtle and makes its impact over many years. Sometimes it's one bold move that changes things up right away. There's no one path to making risky moves in our lives and fields. But, there are a lot of stories that can motivate us to take the risks we've been thinking about...
Join us for a chat with our four panelists on stories of creative risk-taking from the fields of city planning, youth advocacy, international philanthropy and wealth redistribution. Hear how risk and collaboration get them to unexpected places. (See below for panelist and moderator bios).
Both Spirit in Action and the Indie Philanthropy Initiative are organizations that value creative risk-taking as a way to move the field of philanthropy towards social change. We're thrilled to collaborate on this special evening, which is also the Canadian launch of Smart Risks: How Small Grants are Helping to Solve the World's Biggest Problems, featuring Spirit in Action.
Details:
This event is free and open to all!
Who should attend: Anyone who wants to take more risks in their work and life, people who are interested in giving and philanthropy but think it's not for them, creative collaborators looking for new ideas and communities
Time: 6:00-8:00pm
Panel discussion will begin promptly at 6pm and will be conversational and fun. We'll have Q&A's woven throughout. At 7:15 there will be a chance to hangout and toast to the launch of this exciting new book!
Books will be available for purchase.
Speaker Bios:
Mojan Jianfar
Cultural Planner
Mojan is an urban planner and public engagement specialist driven to find opportunities where planning can support cultural development. She designs and facilitates participatory workshops, creating new and innovative ways to engage people in the planning process. She is particularly interested in designing inclusive systems and processes for city building and is passionate about the intersection between psychology and built form. Prior to her work as a planner, Mojan worked in the public art sector, directing and managing large scale, multi-stakeholder public art installations in Toronto.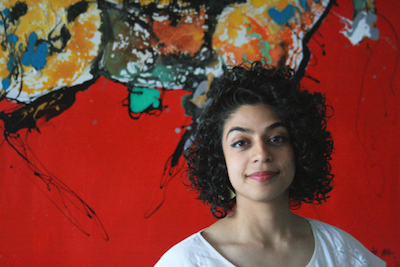 Susan Anderson
Co-founder of Resource Movement
My childhood curiosity about how to help solve the world's problems eventually led me to completing a BA in Health and Societies at the University of Pennsylvania. I learned health is shaped by everything from wealth inequality, to racism, to the environment, and communities impacted by problems often lead the most effective improvements. I graduated wondering what role I could play to support communities in social justice work. Resource Generation helped me start to understand how I could leverage my privilege as someone with wealth. I'm now on a team helping to build a Canadian organization called Resource Movement bringing together young people with wealth and class privilege to become leaders working towards the equitable distribution of wealth, land and power. In the rest of my time, I work to improve access to mental healthcare, volunteer in arts programs for people of all abilities, and spend hours in parks.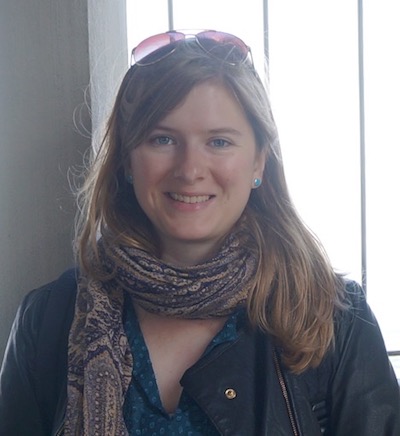 Tamer Ibrahim
Youth Collective Impact
Tamer Ibrahim oversees the Youth Collective Impact program at the Laidlaw Foundation: an initiative in partnership with Innoweave that helps organizations in local communities across Ontario develop, launch and implement collective impact approaches that directly improve outcomes for youth in their community. He currently sits on the board of directors at For Youth Initiative: a nonprofit organization that has served, inspired and advocated for thousands of teens and young adults in York South-Weston since 1995.
Prior to join the Laidlaw Foundation, Tamer was the Community Development Manager at UforChange—an organization that empowers youth through education, employment and the creative sector—where he helped develop the organization's fundraising strategy, writing grants and manage the organization's special projects with some of its incredible partners like Google Canada, Artscape and the Inspirit Foundation.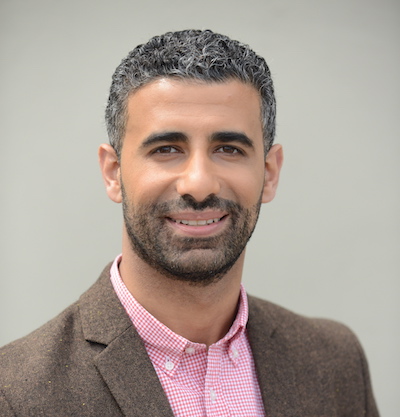 Tanya Cothran
Spirit in Action International
Tanya Cothran is the Executive Administrator at Spirit in Action International, a granting organization that supports community organizations and individuals in Kenya, Malawi, and Uganda. In her ten years working with Spirit in Action International, she is constantly learning by listening to people around the world about what works in their communities. Tanya is the co-editor of and a contributor to the recently published bookSmart Risks: How Small Grants are Helping to Solve the World's Biggest Problems. She is passionate about improving ways people communicate with each other and relentlessly creates community around her.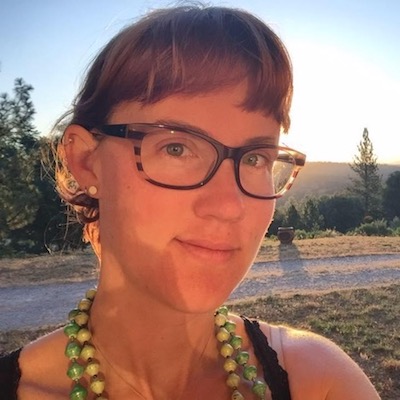 Moderator:
Arianne Shaffer
Indie Philanthropy Initiative
By day, Arianne spends her time working the wheels in creative philanthropy. When she is not reimagining funding as the Director of Indie Philanthropy, she works as the Communications Director at Kindle Project, where she got her start in the field in 2009. Her passion for philanthropy comes from a long line of justice-oriented work. From interfaith dialogue to documentary filmmaking, Arianne has spent her career bringing people together to create and build towards the vision of a more just world. By night, Arianne is a storyteller, performing stories about her life to audiences of all kinds. Arianne offers storytelling workshops to groups, companies, artists and activists and is the Board Chair for Raconteurs Storytelling.