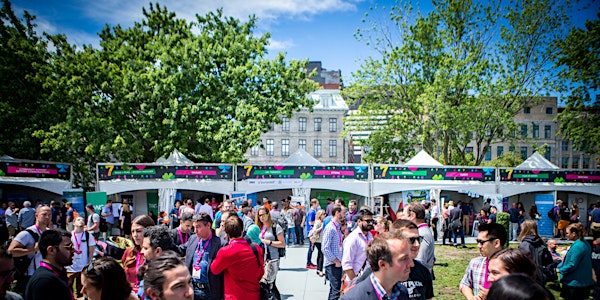 SmartCityFest 2019
When and where
Location
Parc Jean-Drapeau Jardin de l'Angleterre, Parc Jean-Drapeau Montréal, QC Canada
Description
SmartCityFest July 8-9, 2019
The First ever SmartCityFest!
Conversations on how to create smart cities for all!
In recent years, smart cities have been at the center of many conversations related to how the world will change over the coming decades. Although we have already seen numerous examples of models of smart cities around the world, there are still numerous questions about what makes a city smart, how to better develop services for citizens and business, improve efficiency and decision making among municipal officials, and on best practices regarding the collection and protection of data.
The event is free for all Startupfest ticket holders. You can, however, also puchase a ticket to ONLY attend SmartCityFest.
For more information, visit the website at https://startupfestival.com/smartcityfest/
---
SmartCityFest 8-9 juillet 2019
La toute première édition du SmartCityFest!
Des conversations sur la création de villes intelligentes pour tous!
Dans les dernières années, les villes intelligentes ont été au centre de nombreuses conversations en lien avec les changements mondiaux qui surviendront dans les prochaines décennies. Même si nous avons déjà vu un grand nombre de modèles de villes intelligentes autour du monde, il y a encore beaucoup de questions à répondre, comme ce qui rend une ville intelligente, comment mieux développer des services pour les citoyens et les entreprises, comment améliorer l'efficacité et le processus de prise de décisions des représentants gouvernementaux, et quelles sont les meilleurs moyens de recueillir et protéger des renseignements.
L'événement est gratuit pour tous les détenteurs d'un billet du Startupfest. Vous pouvez toutefois acheter un billet individuellement pour cet événement.
Pour plus d'informations, visitez le site web au https://startupfestival.com/fr/smartcityfest/