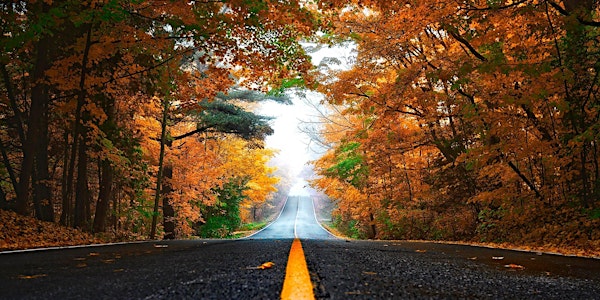 Smartphone Audio Driving Tour between Collingwood & Toronto
Listen to a tour guide while you drive between Collingwood & Toronto! Complete tour any day or time you like.
About this event
Our professional and knowledgeable tour guide will point out the tourist attractions, sights to see, lakes, cities & towns you'll pass by on this scenic drive.
Start from Collingwood (or anywhere else along the route between Collingwood & Toronto). The tour experience is the same in either direction.
You'll also hear about the area's animals, geography, historical events & popular people.
Tour highlights include Canada's Wonderland, Kitchikiwana, Edenvale Aerodrome, Nottawasaga River, Willima Osler, Collingwood Scenic Caves, Minesing Wetlands and more!
Each point of interest also includes a fun trivia question, play along or sit back and listen!
Points of Interest
Canada's Wonderland
Holland Marsh
The Longest Road
Barrie
Minesing Wetlands
Nottawasaga River
Edenvale Aerodrome
Lake Effect Snow
Kitchikiwana
Long Weekend
Collingwood Terminals
Bruce Trail
30,000 Islands
Alliston
Barrie Tornado
Camp Borden
Collingwood
Craigleith Provincial Park
Downtown Barrie
Nottawasaga Bay
Collingwood Scenic Caves
Simcoe County Museum
Species
Stayner
William Osler
Happy Valley
Popular Peeps (4)
Why a Smartphone Audio Tour?
✔️ audio automatically plays when approaching a point of interest
✔️ listen through vehicle's stereo
✔️ GPS map shows your location, route & points of interest
✔️ freedom to take detours and stop anywhere
✔️ professional & personable tour guide
✔️ same tour experience in either direction
***Please note certain trails, lookouts & attractions we recommend may be closed or inaccessible during the off-peak season or due to reasons beyond our control.