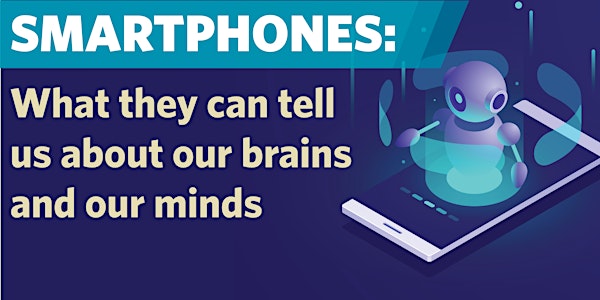 Smartphones: What They Can Tell Us About Our Brains and Our Minds
When and where
Location
UBC Robson Square (C300 Theatre) 800 Robson Street Vancouver, BC V6Z 3B7 Canada
Description
There are 3 billion smartphones in use today, collecting and transmitting information on an unprecedented scale. Will this new ubiquitous technology transform health care to yield better outcomes or will it become an addictive device that erodes privacy and damages mental health? This lecture begins with the history of an earlier technology, the thermometer, which over 200 years became an essential medical device. Whether smartphones will follow this history depends on the value they provide and the public's trust in the integrity of this device. We will review some examples of how smartphones can prove helpful for people with brain disorders, including depression. And we will consider the ethical challenges to using the smartphone as a medical device. These are still early days for the smartphone but it is not too early to ask how these tools that are proving to be one of the most disruptive technologies of the modern era can be used to promote rather than threaten mental health.

Join us for the 2019 Brain Awareness Week Annual Neuroethics Distinguished Lecture featuring Thomas R. Insel, MD (Co-founder and President, Mindstrong Health)!
Everyone is welcome.
Meet the speaker at the reception following the lecture!
This public event is free, but tickets are required.
For further inquiries, please contact info.neuroethics@ubc.ca.
---
SPEAKER BIO:
Thomas R. lnsel, MD, a psychiatrist and neuroscientist, is a co-founder and President of Mindstrong Health. From 2002-2015, Dr. Insel served as Director of the National Institute of Mental Health (NIMH), the component of the National Institutes of Health (NIH) committed to research on mental disorders. Prior to serving as NIMH Director, Dr. lnsel was Professor of Psychiatry at Emory University where he was founding director of the Center for Behavioral Neuroscience in Atlanta. Most recently (2015 – 2017), he led the Mental Health Team at Verily (formerly Google Life Sciences) in South San Francisco, CA. Dr. Insel is a member of the National Academy of Medicine and has received numerous national and international awards including honorary degrees in the U.S. and Europe.