About this Event
Tall Poppy Syndrome refers to the expectation that poppies should grow together, and if one grows too tall, it is cut down to size, similar to when people are resented, disliked, and criticized because of their achievements or successful rise. In collaboration with Pillar Nonprofit Network, SWO Angels, and TechAlliance, explore this phenomenon experienced by an overwhelming majority of Canadian women in the workplace, and beyond the boardroom.
Dynamic and inspiring, Dr. Rumeet Billan will shed light on Tall Poppy Syndrome. Through her powerful keynote, Dr. Billan will illuminate the syndrome's impact on self-confidence, engagement, productivity, and retention, while exploring strategies to prevent it, eliminate distrust and strengthen organizational culture.
Keynote begins at 5:15 p.m. Cash bar. Complimentary hors d'oeuvres.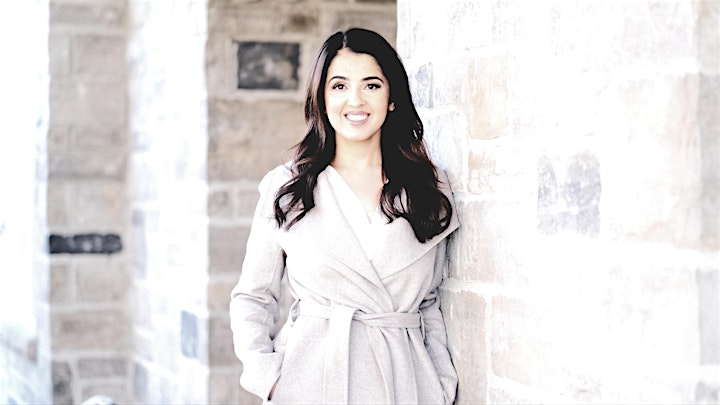 Dr. Rumeet Billan
Dr. Rumeet Billan is an award-winning, internationally recognized entrepreneur, learning architect, speaker, author and humanitarian. Her mission is to raise potential by designing experiences that build resilience.
Dr. Billan is the President and CEO of Viewpoint Leadership and an expert on Psychological Capital. She completed her PhD at the University of Toronto and has designed and facilitated programs, courses, and training sessions across industries and sectors.
She led the ground breaking national research study on Tall Poppy Syndrome which reveals the impact of the silent systemic syndrome on women in the workplace and is the National Ambassador for Not Myself Today®, an initiative of the Canadian Mental Health Association that aims to transform workplace cultures.
Recently, she released her first award-winning and bestselling book, Who Do I Want To Become?, designed for children and adults who are struggling with the question of what they want to be when they grow up.
She also serves on the Board of Directors of CODE and for G(irls)20, a renowned global non-profit that aims to mobilize girls and young women for economic advancement locally and worldwide.
TechAlliance is proud to partner with SWO Angels and Pillar Nonprofit Network to encourage us all to commit to everyone reaching their potential, and empowering those who are underrepresented.