SMBMTL 19 - Social Media Breakfast Montreal
When and where
Location
La Bistrote 1510 Notre-Dame St W Montreal, QC H3C 1L1 Canada
Refund Policy
Contact the organizer to request a refund.
Description

Featuring: Panel of 4 Guest Speakers

For the first time ever the SMBMTL is presenting a 4 person panel.
Alexandra Tanner


Warren Wilansky

Jeff Scott

Fabrice Calando

You can read a bit more about the guest speakers via their bios below.

We've selected a variety of core topics around which we'll be basing the event and interaction with the panelists, but as the floor will be open to questions and comments throughout, it's not in our nature to stay on the straight and narrow, so it's quite likely we'll end up on a tangent or two.

The topics we've selected are as follows:

Community - What's yours like and how do/did you build it?
Growing pains, big successes and that moment when you realized people are really listening and they might even care!

Careers for the Digitally Mindful
State of social and digital in Montreal and the opportunities that exist now and in the future.

Killer Content
Insights on top content performers, how to decide who your audience is, and tools used to measure engagement/impact of those.

Please come ready to the event with your own thoughts, questions and opiinions on the topics.

Kindly ensure you are no later to arrive than 8:10 AM on the day of as we want to get right into it asap.
Alexandra Tanner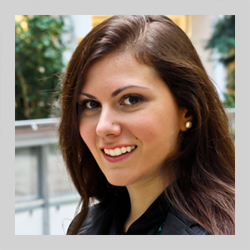 Since graduating from McGill University in 2007 with a B.A in Cultural Studies and Political Science, Alexandra has gained over six years of experience in the interactive sphere working for internationally recognized brands in the domains of E-commerce and social media marketing.

In her current role as the E-Commerce and Interactive Marketing Manager for Lancôme at L'Oreal, Alexandra is in charge of read more >
Twitter https://twitter.com/alextanner
LinkedIn http://ca.linkedin.com/in/alexandratanner/
about.me: http://about.me/alextanner
Warren Wilansky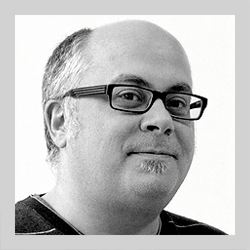 In 1998, just three years out of university, Warren co-founded Plank with his personal savings and a dream to make the internet a beautiful place. With no formal business or entrepreneurial training, he's graduated from a real world MBA by turning Plank into one of the most highly respected boutique digital agencies in Canada. His high standards and ability to create and maintain strong client relationships are the foundation of the company's success. But enough about him – Warren truly believes a company is not an entity unto itself but a reflection of the people who make it special.

Twitter: https://twitter.com/warrenwilansky
Linkedin: http://ca.linkedin.com/in/warrenwilansky
Blog: http://warrenwilansky.com/
Jeff Scott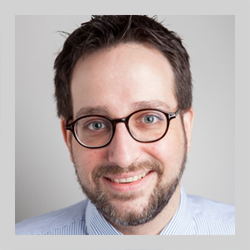 Jeff Scott works at Canadian National Railway, where he helps the company use social media to engage with stakeholders. He also delivers training seminars to groups and individuals and is a regular guest lecturer at McGill University. Previously, Jeff worked as a Consultant for NATIONAL Public Relations. While there he specialized in the development and implementation of digital strategies for businesses, governments and individuals. Jeff holds a Bachelor of Arts degree in English Literature with First Class Honours from McGill University.

Twitter: https://twitter.com/jeffscott
Linkedin: http://www.linkedin.com/in/jeffreypscott
Fabrice Calando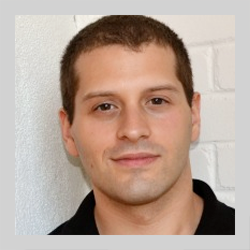 I am a public speaker and trainer. You can learn more about that by contacting me. And when I'm not speaking or writing here, my professional time is spent as a Marketing Director for a company called TIMC. In a nutshell, we provide foreign high net-worth investors with access to exclusive Canadian financial products. Over the past 25 years, the company has raised over $1 billion for the Canadian economy. - See more at: http://fabricecalando.com/about-me/#sthash.ZziKBZcA.dpuf


Twitter: https://twitter.com/fabrice_calando
Linkedin: http://ca.linkedin.com/in/fabricecalando
Blog: http://fabricecalando.com/

- - - - - - - - - - - - - - - - - - - - - - - - - - - -


Bring your iPad, notebook and smart phone. You are invited to ask away and take notes, join the conversation, meet your peers and learn.
- - - - - - - - - - - - - - - - - - - - - - - - - - - -

The breakfast and the event will be hosted at La Bistrote, cafe-bistro, with Dana Elsliger and her team. (1510 Rue Notre-Dame Ouest, corner with Guy). Great food, great ambiance and lots of smiles! Acces by Metro Lucien Lallier and Metro Guy are walking distance.
50 spaces available. First come, First Served.
- - - - - - - - - - - - - - - - - - - - - - - - - - - -

One of the founders of SMB-Montreal will be acting as co-moderator for the event. Thanks as always to friends Luis London, Natalie Riviere, and Phil Leithead for their help with the organization.
Contact jeff@neteyecon.com with any questions.


- - - - - - - - - - - - - - - - - - - - - - - - - - - -