SMByyc103 | Oct 26, 2018 | 9 - 11 AM

Friday, October 26, 2018 from 9:00 AM to 11:00 AM (MDT)
Event Details
Social Media Breakfast Calgary 360 - #103
9:00 am – 11:00 am, Friday, October 26, 2018
The Bridge
 
SMByyc360 Presents #SMByyc103 A.I. In Marketing
If you are not able to attend, follow and join in on the discussion via tagboard:
SMByyc103_TB. Collection of posts from Twitter, Facebook & Instagram.
About the Event
When:           Friday, October 26, 2018
Time:            9:00 AM to 11:00 A.M.
Where:         The Bridge Coworks
                     718 – 8th Avenue S.W., 3rd Floor | Calgary, AB | T2P 1H3
Parking:       Parking details will be emailed to everyone that RSVP's for this event.
Location:     MAP  
SPEAKER:  Stephen King | CMO4Hire
Stephen King is a technical CEO/CMO that excels at both 20,000-foot strategy and roll-up-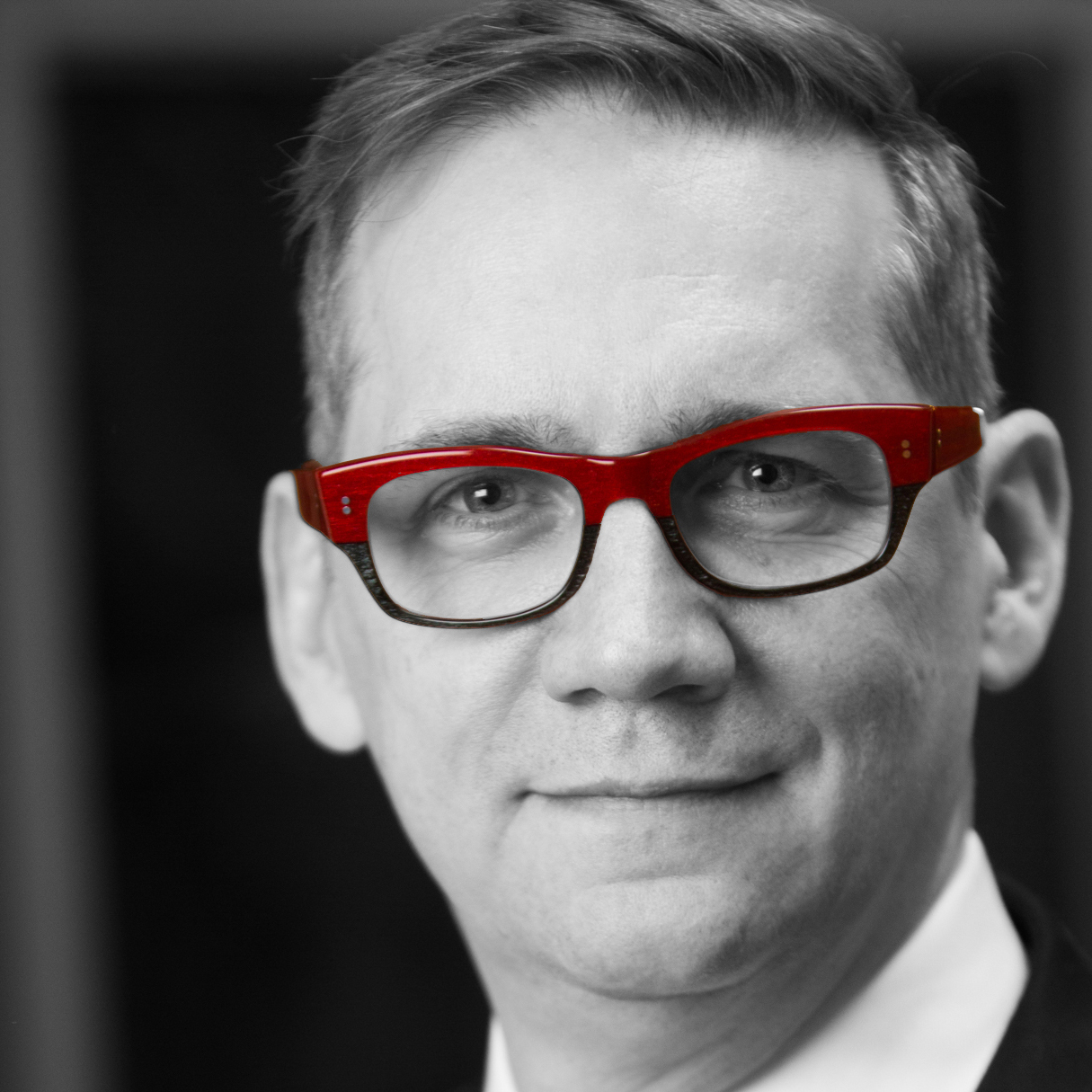 your-sleeves execution. He's a co-founder of several companies, most notably Greenpoint Software (professional tax software exited to Intuit Canada in 2000; he became CMO in Edmonton and a Director of Strategy for Intuit U.S. in Mountainview until 2007), Mob4Hire (mobile crowd-sourced testing, merged with a Chinese company in 2014) and TCELab (big data CX platform out of Boston, exited to AnalyticsWeek in 2015). He combines his business leadership, computer science degree, marketing battle-scars, big data analytics, and creative skills to help companies of all sizes/industries with digital transformation and technology commercialization.
He currently leads https://www.cmo4hire.com/, an online marketing agency with go-to-market strategy, creative, marketing management and analytics services and www.dbmms.io software. In combination with his personal website, stephdokin.com, since 2009, the firms have helped more than 40 companies commercialize their technology.
Stephen is passionate about the Alberta tech ecosystem; he is a co-founder and director of the A100, founded Mobile Monday Calgary, was Entrepreneur-in-Residence at AcceleratorYYC, and contributes to many community efforts such as AccelerateAB, Startup Calgary Launch Party, Innovate Calgary VMSA, ATB BoostR, and The Rainforest. He holds a special place in his heart for students and has spoken at Calgary Board of Education junior high and high schools, Ambrose University, MRU and The University of Calgary.
Email: stephen@cmo4hire.com
Website: https://www.cmo4hire.com/
Instagram @stebankag @CMO4Hire  @CMODragonfly
LinkedIn: Stephen King   |   Twitter:  @stephdokin  @CMODragonfly


SPONSORS
Venue Sponsor:  The Bridge
Founded in 2016, The Bridge is a coworking space in the Calgary Downtown Core offering hot desks, dedicated desks, private offices, meeting rooms, High Speed WiFi, use of a full gym and showers and available child minding to our full-time members.
Lina Huffman
Email: hello@thebridgeco.works 
Website: http://www.thebridgeco.works
Instagram: @coworkyyc  |   LinkedIn: The Bridge Coworks
Facebook: /coworkyyc  Twitter: @coworkyyc 
Breakfast Sponsor:  Donna McTaggart | KAOS
An Entrepreneur before she knew there was a word for it, Donna McTaggart has spent the past 20 years working with small business implementing bookkeeping and accounting systems. After experience with various mid-level and ERP systems, as well as coding a number of apps, her focus now is working specifically with Quickbooks.
With an on-going interest in exploring new technologies, the emergence of social media opened many new opportunities for Donna. As Co-Founder of Social Media Breakfast, she has shared her journey of learning and built a community. As our world is becoming more immersive, her passions have moved beyond social media, looking to navigate what comes next.
Donna McTaggart
Text: 403-998-9275 | Email: donnamct@kaosbiz.com 
Instagram: @donnamct_ |  LinkedIn: Donna McTaggart
Facebook: KAOS   |   Twitter: @donnamct   kaosbiz 
Breakfast:  Peppino Gourmet Foods
family owned and operated Italian eatery, with over 80 years of combined culinary knowledge in the food industry. We have been providing our customers with solutions for catering, homemade meal options, and daily dine-in or take-out meals for the past 19 years. Whether you come down for a fresh Italian sandwich, or to stock up on our homemade sauces and pastas, you can always rest assured that our products are made fresh and with love from our kitchen to yours.
Facebook: Peppino Gourmet Foods Ltd.   |  Twitter: @PeppinoGourmet
Attendee List
Sort by:

Date

|

First Name
When & Where

The Bridge Inc (co-work space)
718 – 8th Avenue S.W., 3rd Floor
Calgary, AB T2P 1H3
Canada

Friday, October 26, 2018 from 9:00 AM to 11:00 AM (MDT)
Add to my calendar
Organizer
SMByyc Host Committee
About SMByyc 
360 is total immersion. What you came to love from SMByyc, you are going to love with our brand new 360 version! As we learn, in this immersive place that isn't even fully built yet, we are waiting for technology. We are at the forefront of merging realities and we are going to learn right along with everyone else. Get ready to leave our events charged with new ideas and new tech discoveries that propel your businesses and non-profits towards the the future of everything.
 Special THANKS to our ongoing event sponsors for their continued support of Social Media Breakfast…
Equipment Sponsor:  
Matrix Video Communications
(403) 640-4490
matrixvideocom.com
@MatrixVideoMVCC 
Sponsor:  
Pressed OH
Rob Rondinelli & Andrea Langmo
info@thebigoh.ca
http://www.thebigoh.ca
@PressedOH  
Sponsor:  
Christy Turner Photography
Christy Turner
info@thebigoh.ca
facebook.com/christyturnerphotography/
@aurorachaseryyc  
Sponsor:  
Dialog Loop
Dinesh Advani
dinesh@dialogloop.com
http://dialogloop.com
@dialogloop  
Co-Founder:  KAOS
Donna McTaggart
donnamct@kaosbiz.com
kaosbiz.com/
@donnamct   |   @kaosbiz

Interested in Sponsoring a Social Media Breakfast?
For reasonable fee your organization can get some fantastic exposure at the events and online.  It is an inexpensive way to get quality back links to your social networks.
About SMByyc
The SMBYYC houses an open environment to share today's best and worst examples of social media, as practiced by individuals, industries and organizations in Calgary and around the world. Guest speakers share their experience and expertise of social media use, followed by an opportunity to network with a community of like-minded individuals.
Please follow @SMByyc. This will allow you to connect with all Calgary Social Media Breakfast followers.
SMByyc Team Members:
Donna McTaggart: @donnamct
Debbie Laval: @lolaDLaval
Kelly Hipkin: @KellyHipkin
Art Proctor: @ajproc
Sam Rafoss: @SamRafoss
Victoria Bennett: @VikiBennett
Boris Vujanovic: @bvujanov
To add your name to mailing list:
Please visit our website at smbyyc.com
(You will receive email with a link to the SMByyc Press Release to RSVP) 
For more information, contact:
Donna McTaggart @SMByyc
donnamc@kaos-consulting.com