#SMByyc80 - Social Media Breakfast Calgary

Friday, September 30, 2016 from 8:30 AM to 10:30 AM (MDT)
Event Details
Social Media Breakfast Calgary #80
8:30 am – 10:30 am, Friday, September 30, 2016
Tool Shed Brewing Co. 
Calgary Social Media Breakfast (SMByyc) Presents
#SMByyc80   Award-Winning #IBelieveYou Campaign
One year ago I invited my friend Joni Avram, together with Deb Tomlinson, to join us at SMByyc to speak about a campaign that they had worked on for 9 months. 3 days after #SMByyc67, at the media launch of the #IBelieveYou 2015 campaign, we learned of the ambitious public awareness campaign sponsored by Association of Alberta Sexual Assault Services.  
Deb Tomlinson, CEO of AASAS and Joni Avram of Cause & Effect Marketing have graciously accepted my invitation to do a follow-up talk with us about their award-winning 2015 campaign, what they learned about the role of digital marketing in creating social change, and what's new for this year's campaign. 
Event Fee is $5.00 plus fees. 
The registration fee will be donated to designated charity. 
If you are not able to attend, follow and join in on the discussion @SMByyc via #SMByyc80.  
Or check out SMByyc80 Tagboard
*Collection of posts from Twitter, Facebook, Instagram, Flickr, Google+ and Vine  
About the Event 
When:          Friday, September 30, 2016
Time:           8:30 AM to 10:30 A.M. 
Where:         Tool Shed Brewing Co.
                     801 – 30th Street N.E.  |  Calgary, AB  |  T2A 5L7 
Parking:       Parking lot and street parking available. 
Location:     MAP 
PLEASE SUPPORT OUR GENEROUS SPONSORS 
Venue Sponsor:  Tool Shed Brewing Co.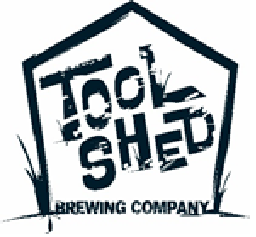 Jeff and Graham are simply two terrific buddies who met while working on IT and satellite communication projects back in 2007. They connected over a love for taking their hobbies WAY too far and Tool Shed Brewing Company is the natural result of two good home brewing friends that took their favourite hobby further than most.  
From it's inception in Graham's back yard tool shed on a basic 5 gallon home-brew system, Tool Shed Brewing Company has always been destined for great things as Jeff and Graham bring an obsessive love for great craft beer and high level of geekery to the craft of making it!  
Everyone grew up being told to find something you love to do, and then find a way to make a career of it! Jeff and Graham realized that almost every home-brewer who's taken that first sip of their amazing, living, home-brewed creation has experienced that slight smirk break across their face as they continue to enjoy the craft of great beer while fantasizing about a lifelong career of bringing this beautiful creation to like minded people.  
That is who Jeff and Graham are. 
Contact:       Graham Sherman
Email:          hello@toolshedbrewing.com 
Website:      http://toolshedbrewing.com
Twitter:        @ToolShedBeer
Facebook:   Facebook.com/ToolShedBrewing
Instagram:   @toolshedbeer
 Breakfast Sponsor:  Pizza Bob's Classic Pie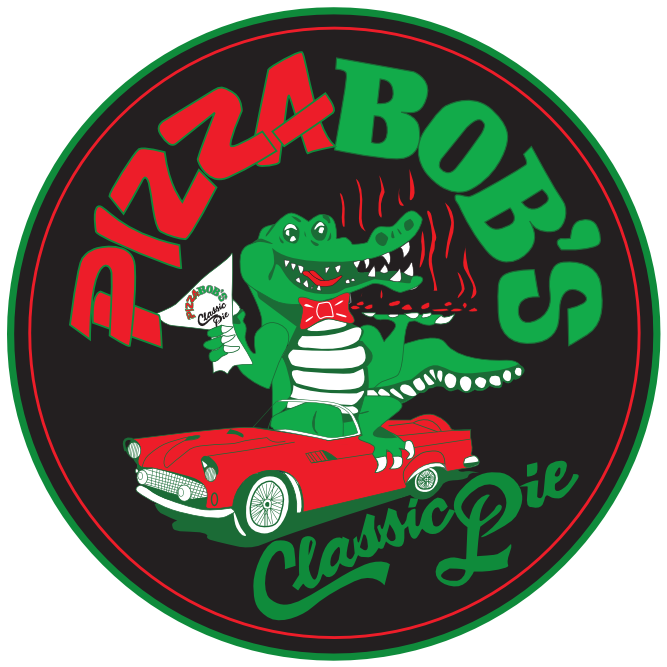 Pizza Bob's Classic Pie is a fully licensed family pizzeria that serves a unique thin crust Napolitana style pizza in a warm friendly environment.  They have been serving the community from their Parkdale location, intersection of Kensington and Memorial Drive, for the past 35 years, with a philosophy promoting quality ingredients, traditional recipes and unique atmosphere. 
Visit and enjoy their famous thin crust pizzas, brick-hearth baked with real cheeses and a wide variety of flavor combinations or create your own! If you're not into pizza they have some great options from our homemade lasagna and salads to nachos and wings. 
Pizza Bobs offers Open Mike w/ Jam on Thursdays, Karaoke night every Friday and Live Music on Saturday night. 
Make sure to check out their #yycpizzaweek selection BACON CHEESEBURGER PIZZA!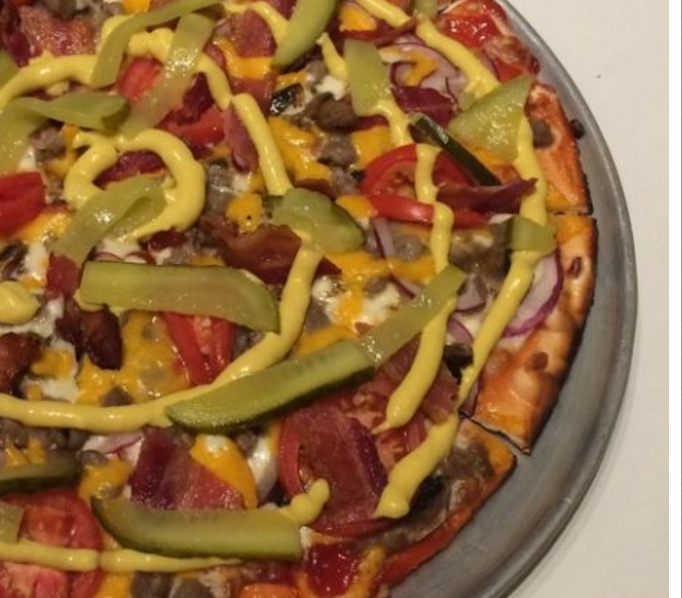 Phone:         (403) 521-BOBS (2627)
Address:      2610 Kensington Road NW, Calgary, AB 
Website:      http://pizzabobs.ca/
Twitter:        @pizzabobsyyc
Facebook:   Facebook.com/PizzaBobsCalgary
YYC PIZZA WEEK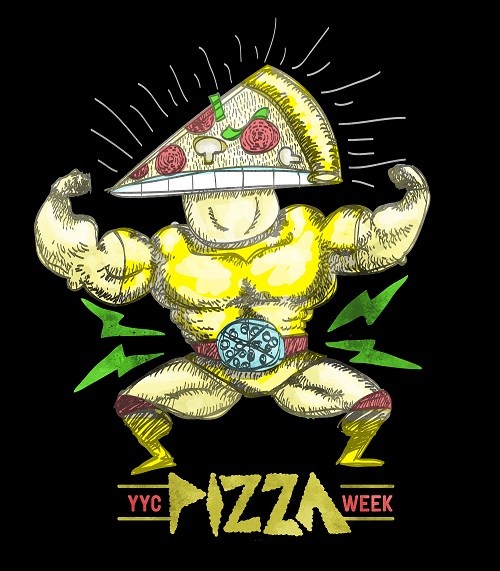 NOTE:  @yycpizzaweek began on Friday, Sept.23rd and runs thru Sunday, Oct.2nd.
Find out more information at:  www.yycpizzaweek.com 
SMByyc80 Presents….
AASAS - #IBelieveYou Campaign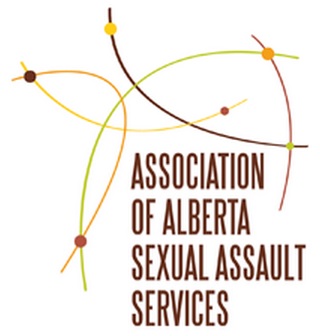 AASAS is an organization which increases public awareness of the crime of sexual violence and supports the dedicated front-line organizations and professionals who offer programs to individuals and communities in all corners of our province. AASAS provides leadership, coordination, collaboration and a unified voice on the issue, and ensures that all Albertans affected by sexual abuse and sexual assault have access to healing and recovery programs, services and supports.  
Twitter:        @aasasmembership
Facebook:   Facebook.com/aasas
Website:      https://aasas.ca/ 
Deb Tomlinson
Deb Tomlinson brings over thirty years experience of working in senior leadership roles in the not-for-profit sector. Prior to her role as CEO of AASAS, Deb was the Project Development Manager of Connect Family and Sexual Abuse Network (Connect) where she led a group of diverse multidisciplinary stakeholders in the development of a new collaborative model of service aimed at increasing access to service for people affected by both sexual assault and domestic violence. She has also held senior management roles with Calgary Communities Against Sexual Abuse, Three Trilliums Community Place, the Cheshire Homes Foundation and the Canadian Association of Independent Living Centres. Debra is passionate about challenging the silence that traditionally surrounds the issue of sexual violence by providing accurate information on the impact this crime has on individuals, families and communities.
 Joni Avram
Cause & Effect Marketing supports leaders who are dynamic forces for good in their industries and 
communities. The company helps businesses and nonprofits grow their revenue and increase their impact through brand and engagement strategies that do more than get attention, but inspire meaningful action. Cause & Effect has supported some of Canada's most well-respected people and organizations.  
For over twenty years, Cause & Effect Marketing founder, Joni Avram, has used her training as a lawyer to help her clients succeed in the court of public opinion. She has worked in national politics, and spent several years as a senior consultant with an international government and public relations consultancy. Joni has a unique ability to help organizations identify and live from their true identity—which is the foundation for growth and impact. In 2006, she established Cause & Effect Marketing to support business and community leaders who want to change the world. Why? "Because the people who are crazy enough to think they can change the world are the ones who do." (Thanks, Apple, for that inspiring quote.) 
Twitter:        @joniavram
Website:       http://www.causeeffect.ca
Attendee List
Sort by:

Date

|

First Name

|

Last Name
When & Where

Tool Shed Brewing Co.
801 - 30th Street N.E.
Calgary, AB T2A 5L7
Canada

Friday, September 30, 2016 from 8:30 AM to 10:30 AM (MDT)
Add to my calendar
Organizer
SMByyc Host Committee
About SMByyc 
360 is total immersion. What you came to love from SMByyc, you are going to love with our brand new 360 version! As we learn, in this immersive place that isn't even fully built yet, we are waiting for technology. We are at the forefront of merging realities and we are going to learn right along with everyone else. Get ready to leave our events charged with new ideas and new tech discoveries that propel your businesses and non-profits towards the the future of everything.
 Special THANKS to our ongoing event sponsors for their continued support of Social Media Breakfast…
Equipment Sponsor:  
Matrix Video Communications
(403) 640-4490
matrixvideocom.com
@MatrixVideoMVCC 
Sponsor:  
Pressed OH
Rob Rondinelli & Andrea Langmo
info@thebigoh.ca
http://www.thebigoh.ca
@PressedOH  
Sponsor:  
Christy Turner Photography
Christy Turner
info@thebigoh.ca
facebook.com/christyturnerphotography/
@aurorachaseryyc  
Sponsor:  
Dialog Loop
Dinesh Advani
dinesh@dialogloop.com
http://dialogloop.com
@dialogloop  
Co-Founder:  KAOS
Donna McTaggart
donnamct@kaosbiz.com
kaosbiz.com/
@donnamct   |   @kaosbiz

Interested in Sponsoring a Social Media Breakfast?
For reasonable fee your organization can get some fantastic exposure at the events and online.  It is an inexpensive way to get quality back links to your social networks.
About SMByyc
The SMBYYC houses an open environment to share today's best and worst examples of social media, as practiced by individuals, industries and organizations in Calgary and around the world. Guest speakers share their experience and expertise of social media use, followed by an opportunity to network with a community of like-minded individuals.
Please follow @SMByyc. This will allow you to connect with all Calgary Social Media Breakfast followers.
SMByyc Team Members:
Donna McTaggart: @donnamct
Debbie Laval: @lolaDLaval
Kelly Hipkin: @KellyHipkin
Art Proctor: @ajproc
Sam Rafoss: @SamRafoss
Victoria Bennett: @VikiBennett
Boris Vujanovic: @bvujanov
To add your name to mailing list:
Please visit our website at smbyyc.com
(You will receive email with a link to the SMByyc Press Release to RSVP) 
For more information, contact:
Donna McTaggart @SMByyc
donnamc@kaos-consulting.com