#SMByyc81 - Social Media Breakfast Calgary

Friday, October 21, 2016 from 8:30 AM to 10:30 AM (MDT)
Event Details
Social Media Breakfast Calgary #81
8:30 am – 10:30 am, Friday, October 21, 2016
Centre for Newcomers  
Calgary Social Media Breakfast (SMByyc) Presents
#SMByyc81   Connection - Online vs Offline  
Join Social Media Breakfast this Friday as we engage in discussion around online and offline connection.  What connects us? What disconnects us? Do we feel we need to be different? How does that effect connection? Why has there been a rise in loneliness among people in recent years? Come be a part of the conversation.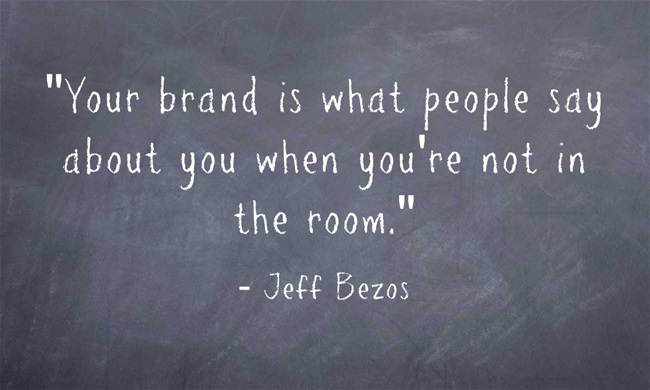 Event Fee is $5.00 plus fees. 
The registration fee will be donated to designated charity. 
Seating is limited.  
Please RSVP at SMByyc81 
If you are not able to attend, follow and join in on the discussion @SMByyc via #SMByyc81. 
Or check out SMByyc81 Tagboard
Collection of posts from Twitter, Facebook, Instagram, Flickr, Google+ and Vine 
About the Event
When:          Friday, October 21, 2016
Time:           8:30 AM to 10:30 A.M. 
Where:         Centre For Newcomers
#1010, 999 – 36th Street N.E.  |  Calgary, AB  |  T2A 7X6
*Pacific Place Mall – N.E. Entrance (west of 36th Street) 
Parking:       Free Mall Parking Lot

Location:     MAP
PLEASE SUPPORT OUR GENEROUS SPONSORS 
Venue Sponsor:  Centre For Newcomers
The Centre for Newcomers is a key not-for-profit resource centre for Calgary's immigrants and refugees of all

nationalities to receive settlement and integration services and information. Founded in 1988, the Centre provides training programs and collaborative support services to promote full integration, cultural diversity, community participation and citizenship, for more than 10,000 newcomers each year. 
At the Centre for Newcomers, you will find a full suite of cost-free services and programs: 
·         English Language Program (LINC)
·         Canadian Business Essentials for Accountants
·         EthniCity Catering Work Experience
·         Settlement and Employment Services
·         Family and Youth Programs
·         Volunteer Development
·         Multi-Cultural Peer Mentorship 
Services are available in English, and in various languages: French, Amharic, Arabic, Hindi/Urdu,Mandarin/Cantonese, Punjabi, Spanish, Tagalog, Vietnamese and many others.  
Contact:       Anila Lee Yuen, MBA, Chief Executive Officer
Contact:       Iryna Zhygimont, Communications Associate
Email:          I.Zhygimont@centrefornewcomers.ca  
Website:      http://centrefornewcomers.ca/
Twitter:        @YYCNewcomers
Facebook:   /Centre-For-Newcomers
LinkedIN:     Centre For Newcomers Society of Calgary 
Breakfast Sponsor:  The Social School 
The Social School powered by Press + Post brings together the brightest minds, biggest forces and boldest ideas in today's social media and digital marketing world.

As Canada's premier digital marketing academy, The Social School is ready to arm you with the skills, knowledge and tools you need, either on your own or alongside your team, with courses, workshops, labs, conferences and unparalleled Social Media Marketing Certificate program. 
Get smart, get social. School is now in session. 
Phone:         (403) 802-0200
Address:      1508 – 6th Steet S.W.,  Calgary, AB  T2R 0Z8
Email:          hello@thesocialschool.ca 
Website:      http://www.thesocialschool.ca/
Twitter:        @socialschoolca
Facebook:  /thesocialschoolca
Instagram:   @thesocialschool 
The Post – Canada's Modern Marketing Forum 
The Post – Canada's Modern Marketing Forum is a can't-miss digital marketing and social media conference taking place Oct. 24-26 at the Hyatt Regency Calgary and surrounding venues.  
With a speaker lineup that includes more than two dozen game-changing CEO's, CMO's, founders, authors, leaders, doers and disruptors from around the world, and three days of workshops, keynote presentations, innovation labs, social events, Marketplace and more, The Post will leave you inspired by the power of modern marketing and social media like you never dreamed possible.  
See you at #ThePost. 
Discount for SMByyc - 50% off all ticket types:  PURCHASE TICKETS HERE

Website:      http://thepostforum.com/
Twitter:        @thepostforum
Facebook:   /thepostforum
Instagram:   @thepostforum
Breakfast Provider:  EthniCity Catering

 EthniCity Catering is a non-profit social enterprise of the Centre for Newcomers, providing Canadian workplace experience and training to immigrants in their transition to Canada. Through the EthniCity Catering Training Program (Kitchen Helper), students acquire valuable Canadian experience and learn workplace essential and life skills. 
We want to be your Calgary Caterer of choice, by providing you with a diverse menu, great food, and an unrivaled professional experience.  
Phone:         (403) 537-8809
Email:          m.tarun@centrefornewcomers.ca  |  order@ethnicitycatering.ca 
Website:      http://centrefornewcomers.ca/ethnicity-catering  
SMByyc81 Panel Discussion  
MODERATOR: Connie Jakab  |  Author, Speaker, Educator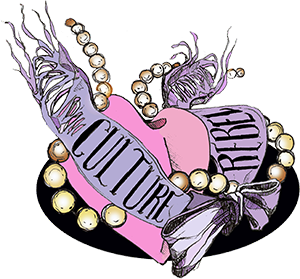 Connie Jakab is the author of the book, Culture Rebel. Connie is passionate about rebelling against status quo living and encouraging others to branch out. Connie is an active member of poverty reduction in her city, the founder of WILD (women impacting lives daily) as well as Mpact, a movement company that fosters community change by engaging in storytelling and educating through artistic initiatives. Connie drives her passion outward into the arms of those wanting something more radical and meaningful in life. She is an active speaker and lives with her husband and two boys in Calgary, Alberta Canada. 
Connie is honoured to be a part of the Redbud Writers Guild.

Website:      http://conniejakab.com/
Twitter:        @ConnieJakab
Facebook:   /thepostforum
Instagram:   @conniejakab
LinkedIN:         https://ca.linkedin.com/in/connie-jakab-6627b65a
PANELIST: Nicky Nash  |  Kids Up Front, Program Manager
Nicky Nash is dedicated to creating impact on children thru programming at Kids Up Front. She enjoys staying engaged with the community and promoting local causes.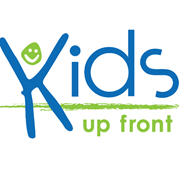 Nicky is a passionate Calgarian that continues to stand out in the non-profit community. She is dedicated to improving the lives of deserving Southern Alberta kids. Social Media savvy and event planner extraordinaire. 
Twitter:        @thenickynash
Instagram:   @thenickynash
LinkedIN:     https://ca.linkedin.com/in/nickydundas 
PANELIST: Dave Bonk  |  Social Impact Entrepreneurs, Founder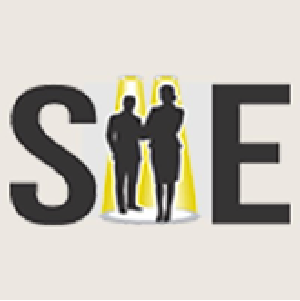 Dave Bonk is an entrepreneur and philanthropist in Calgary, AB. His passion is to assist others in overcoming obstacles that stand in the way of their best life and business.
Founder and Facilitator of the 'Find Your Why' workshop. Public Speaker on the topics of: Social Entrepreneurship, Life Passion, Living Your Best Life. 
Dave's Key Causes: Aging in Place, At risk youth, Animal Welfare, Entrepreneur Burnout.

Twitter:        @DaveC_Bonk  |  @SIEntrepreneur 
Facebook:   /SocialImpactEntrepreneurs
Instagram:   @davecbonk  |  @SocialImpactEntrepreneurs
LinkedIN:     https://ca.linkedin.com/in/davecbonk 
PANELIST: 3rd Panelist to be announced soon
Attendee List
Sort by:

Date

|

First Name

|

Last Name
When & Where

Centre for Newcomers
#1010, 999 – 36th Street N.E.
Calgary, AB T2A 7X6
Canada

Friday, October 21, 2016 from 8:30 AM to 10:30 AM (MDT)
Add to my calendar
Organizer
SMByyc Host Committee
About SMByyc 
360 is total immersion. What you came to love from SMByyc, you are going to love with our brand new 360 version! As we learn, in this immersive place that isn't even fully built yet, we are waiting for technology. We are at the forefront of merging realities and we are going to learn right along with everyone else. Get ready to leave our events charged with new ideas and new tech discoveries that propel your businesses and non-profits towards the the future of everything.
 Special THANKS to our ongoing event sponsors for their continued support of Social Media Breakfast…
Equipment Sponsor:  
Matrix Video Communications
(403) 640-4490
matrixvideocom.com
@MatrixVideoMVCC 
Sponsor:  
Pressed OH
Rob Rondinelli & Andrea Langmo
info@thebigoh.ca
http://www.thebigoh.ca
@PressedOH  
Sponsor:  
Christy Turner Photography
Christy Turner
info@thebigoh.ca
facebook.com/christyturnerphotography/
@aurorachaseryyc  
Sponsor:  
Dialog Loop
Dinesh Advani
dinesh@dialogloop.com
http://dialogloop.com
@dialogloop  
Co-Founder:  KAOS
Donna McTaggart
donnamct@kaosbiz.com
kaosbiz.com/
@donnamct   |   @kaosbiz

Interested in Sponsoring a Social Media Breakfast?
For reasonable fee your organization can get some fantastic exposure at the events and online.  It is an inexpensive way to get quality back links to your social networks.
About SMByyc
The SMBYYC houses an open environment to share today's best and worst examples of social media, as practiced by individuals, industries and organizations in Calgary and around the world. Guest speakers share their experience and expertise of social media use, followed by an opportunity to network with a community of like-minded individuals.
Please follow @SMByyc. This will allow you to connect with all Calgary Social Media Breakfast followers.
SMByyc Team Members:
Donna McTaggart: @donnamct
Debbie Laval: @lolaDLaval
Kelly Hipkin: @KellyHipkin
Art Proctor: @ajproc
Sam Rafoss: @SamRafoss
Victoria Bennett: @VikiBennett
Boris Vujanovic: @bvujanov
To add your name to mailing list:
Please visit our website at smbyyc.com
(You will receive email with a link to the SMByyc Press Release to RSVP) 
For more information, contact:
Donna McTaggart @SMByyc
donnamc@kaos-consulting.com