#SMByyc86 - Social Media Breakfast Calgary

Friday, March 31, 2017 from 8:30 AM to 10:30 AM (MDT)
Event Details
Social Media Breakfast Calgary #86
8:30 am – 10:30 am, Friday, March 31st, 2017
Arts Commons | One Yellow Rabbit – Big Secret Theatre
 
Calgary Social Media Breakfast (SMByyc) Presents #SMByyc86  
When The Going Gets Tough, The Tough Get Social
Sometimes things go wrong. Sometimes they blow up online. Other times they blow up in the real world, then blow up online. What can an organization do to prepare for the worst, or even the slightly bad? From McDonald's mis-tweets to accidental porn retweets to floods and fires, we now have plenty of examples of the good, the bad and the ugly in issues and crisis management. Come to #SMByyc86 and hear from Communicatto president Doug Lacombe how you can prepare for and deal with a real world crisis online.
Event Fee is $5.00 plus fees. 
The registration fee will be donated to designated charity.


Seating is limited.  
Please RSVP at SMByyc86
If you are not able to attend, follow and join in on the discussion @SMByyc via #SMByyc85.
Or check out SMByyc86 Tagboard.
Collection of posts from Twitter, Facebook, Instagram, Flickr, Google+ and Vine
About the Event
When:          Friday, March 31, 2017
Time:           8:30 AM to 10:30 A.M.
Where:         Big Secret Theatre |  Arts Commons - Mezzanine Level
225 – 8th Avenue S.E.  |  Calgary, AB  |  T2G 0K8         
Parking:        City Hall Parkade | Street Parking | Lot Parking
*more info will be sent to those that RSVP
Location:     MAP  
PLEASE SUPPORT OUR GENEROUS SPONSORS
Venue Sponsor:  Arts Commons  AND  One Yellow Rabbit
Arts Commons is one of Canada's largest and most vibrant arts centres. Located in the heart of Calgary's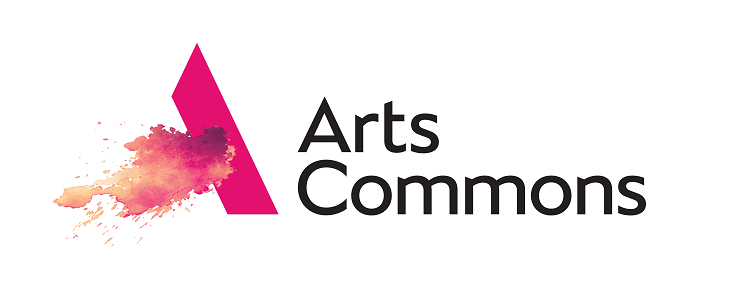 Cultural District in the downtown core, the centre occupies a full city block and is home to five theatres and the world-class Jack Singer Concert Hall.
Each year, the centre hosts over 1,800 performances and events, including live theatre, concerts, dance productions, readings, public forums, art exhibits, and much more - all open to the public. The resident companies of Arts Commons including Alberta Theatre Projects, Arts Commons Presents, Calgary International Children's Festival, the Calgary Philharmonic Orchestra, Downstage, One Yellow Rabbit, and Theatre Calgary create, perform, and present a wide range of award-winning and highly acclaimed theatre and concerts each season.
Website:         https://www.artscommons.ca/
Twitter:           @yycARTS
Facebook:      /yycarts
Instagram:      @yycarts
One Yellow Rabbit Performance Theatre was founded as a creation based theatre ensemble in 1982, with the vision to create and produce works from and by Calgary artists that would engage and inspire the Calgary community.
Over it's 30+ year history, One Yellow Rabbit has grown from a band of young theatre rebels to be one of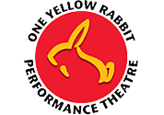 Canada's leading and most respected creation based ensembles. One Yellow Rabbit has cultivated an organization that creates and tours its work nationally and internationally, presents work from the national and international performing arts milieu during the annual High Performance Rodeo, shares its expertise with the emerging artistic community through the annual Summer Lab Intensive and the beautiful young artists' initiative, and contributes to the local community through the operation of the Big Secret Theatre in Calgary's Arts Commons.
Website:         http://www.oyrorg/
Twitter:           @oneyellowrabbit
Facebook:      /oneyellowrabbit
Instagram:      @hprodeo
Big Secret Theatre is the creative working space of One Yellow Rabbit Performance Theatre, located on the mezzanine level of Arts Commons. When the Rabbits are not in rehearsal, performance, leading the annual Summer Lab Intensive or producing the annual High Performance Rodeo, the Big Secret Theatre is available to rent.
Website:         http://www.oyr.org/the-venue/the-big-secret-theatre 
SMByyc86 SPEAKER:  Doug Lacombe 
Communicatto president and founder Doug Lacombe remembers when there was no web. He was at a newspaper, The StarPhoenix, which, for you kids, was the thing before the web. He didn't

realize hand coding the SP's site in 1995 would eventually lead to the demise of all mainstream media. Oops! 
An MBA and a couple of world tours later, plus stints in the telco and newswire industries, make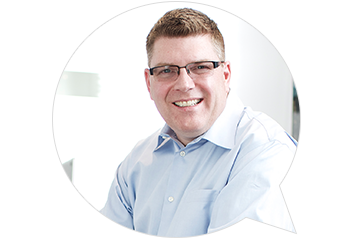 Doug a class A certified Internet nerd and an experienced digital strategist. For the record, he's still really sorry he broke newspapers. 
More info on Doug can be found on his LinkedIn profile at linkedin.com/in/douglacombe. 
Website:         http://www.communicatto.com/
Twitter:           @Communicatto
Facebook:      /communicatto
Attendee List
Sort by:

Date

|

First Name

|

Last Name
When & Where

One Yellow Rabbit's - Big Secret Theatre
225 - 8th Avenue S.E.
Arts Commons - Mezzanine Level
Calgary, AB T2G 0K8
Canada

Friday, March 31, 2017 from 8:30 AM to 10:30 AM (MDT)
Add to my calendar
Organizer
SMByyc Host Committee
About SMByyc 
360 is total immersion. What you came to love from SMByyc, you are going to love with our brand new 360 version! As we learn, in this immersive place that isn't even fully built yet, we are waiting for technology. We are at the forefront of merging realities and we are going to learn right along with everyone else. Get ready to leave our events charged with new ideas and new tech discoveries that propel your businesses and non-profits towards the the future of everything.
 Special THANKS to our ongoing event sponsors for their continued support of Social Media Breakfast…
Equipment Sponsor:  
Matrix Video Communications
(403) 640-4490
matrixvideocom.com
@MatrixVideoMVCC 
Sponsor:  
Pressed OH
Rob Rondinelli & Andrea Langmo
info@thebigoh.ca
http://www.thebigoh.ca
@PressedOH  
Sponsor:  
Christy Turner Photography
Christy Turner
info@thebigoh.ca
facebook.com/christyturnerphotography/
@aurorachaseryyc  
Sponsor:  
Dialog Loop
Dinesh Advani
dinesh@dialogloop.com
http://dialogloop.com
@dialogloop  
Co-Founder:  KAOS
Donna McTaggart
donnamct@kaosbiz.com
kaosbiz.com/
@donnamct   |   @kaosbiz

Interested in Sponsoring a Social Media Breakfast?
For reasonable fee your organization can get some fantastic exposure at the events and online.  It is an inexpensive way to get quality back links to your social networks.
About SMByyc
The SMBYYC houses an open environment to share today's best and worst examples of social media, as practiced by individuals, industries and organizations in Calgary and around the world. Guest speakers share their experience and expertise of social media use, followed by an opportunity to network with a community of like-minded individuals.
Please follow @SMByyc. This will allow you to connect with all Calgary Social Media Breakfast followers.
SMByyc Team Members:
Donna McTaggart: @donnamct
Debbie Laval: @lolaDLaval
Kelly Hipkin: @KellyHipkin
Art Proctor: @ajproc
Sam Rafoss: @SamRafoss
Victoria Bennett: @VikiBennett
Boris Vujanovic: @bvujanov
To add your name to mailing list:
Please visit our website at smbyyc.com
(You will receive email with a link to the SMByyc Press Release to RSVP) 
For more information, contact:
Donna McTaggart @SMByyc
donnamc@kaos-consulting.com