Sales Have Ended
Ticket sales have ended
Look forward to seeing you at #SMByyc89 on June 23, 2017.
Sales Have Ended
Ticket sales have ended
Look forward to seeing you at #SMByyc89 on June 23, 2017.
Description
Social Media Breakfast Calgary #92
8:30 am – 10:30 am, Friday, September 22, 2017
Bank & Baron
Calgary Social Media Breakfast (SMByyc) Presents
#SMByyc92 Using Social Media for Marketing Research
The countdown is on to #SMByyc100. Thrilled to announce that Toni Guffei from Ratio Marketing Inc. will speak to using social media for marketing research.
Social media is a great platform for understanding customers' buying behaviours. It's not just about the metrics that analyze visitors' activities once they visit your social media platform, there's also the rich content reflected in posts that give deeper insights into a market's preferences. Find out how social media can be used for both quantitative and qualitative analysis and how this can help you attract more customers.
If you are not able to attend, follow and join in on the discussion via tagboard:
SMByyc92_TB. Collection of posts from Twitter, Facebook & Instagram.
About the Event
When: Friday, September 22, 2017
Time: 8:30 AM to 10:30 A.M.
Where: Bank & Baron
125 – 8th Avenue S.W. | Calgary, AB | T2P 1B4
Parking: Parking details will be emailed to everyone that RSVP's for this event.
Location: MAP
PLEASE SUPPORT OUR GENEROUS SPONSORS
Venue AND Breakfast Sponsor: Bank & Baron
The Bank & Baron, reclaimed within The Bank of Nova Scotia building, is recognized among one of Alberta's most historical. This grand space has been unlocked and a new downtown landmark awaits you.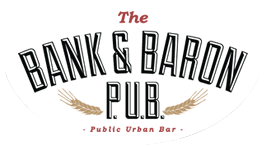 The Bank of Nova Scotia is located in the heart of Calgary's infamous Stephen Avenue, the pulse of downtown. This avenue was named after George Stephen, 1st Baron Mount Stephen. He was the financial genius behind the creation of the Canadian Pacific Railway, the President of the Bank of Montreal and is remembered as one of the greatest philanthropists of his time. In honor of the significant history Baron Mount Stephen imparted into the fostering of Calgary's culture (1930 - present), we have brewed The Bank & Baron P.U.B.
The Bank & Baron is a place where a Traditional Public Urban Bar taps into a historical avenue destination. Crafting any event from a momentous occasion to an exquisite celebration can be effortlessly drafted.
Email: info@bankandbaronpub.com
Website: http://www.bankandbaronpub.com/
Twitter: @bankandbaron
Facebook: /TheBankandBaronPub
Instagram: @bankandbaron


SPEAKER
Toni Guffei | Ratio Marketing Inc.
Toni began her career as a Statistical Analyst at Vancouver Airport and soon advanced to the role of managing the marketing for 13 airports within B.C. by promoting their leased and licensed air terminal space. After 8 years in the industry, she relocated to Calgary in 2002 to be closer to family shortly after which she founded Ratio Marketing Inc.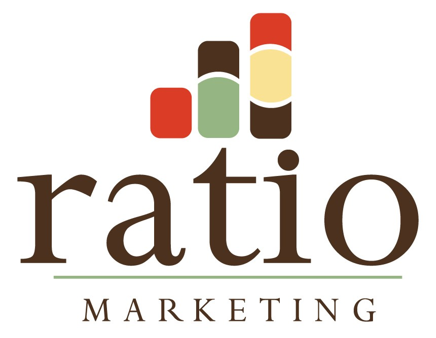 Ratio Marketing has served hundreds of businesses in Canada and U.S. with marketing research, strategic development, market assessments and communication planning.
In 2013 she launched Ratio Reports - a Do It Yourself marketing firm that offers training for small businesses who want to learn how to build their own strategic marketing plan.
One of her passions is to inspire young entrepreneurs. She is a part time educator who values the opportunity to share her experiences in the fields of marketing and entrepreneurship. She's also a mentor for Futurpreneur, an organization that offers mentoring to business owners between the ages of 18-39.
Phone: 403.660.2711
Email: toni@ratiomarketing.ca
Website: http://www.ratiomarketing.ca/
Twitter: @tonironi
Facebook: /RatioMarketingandReports
Instagram: @toni.guffei
LinkedIN: toniguffei