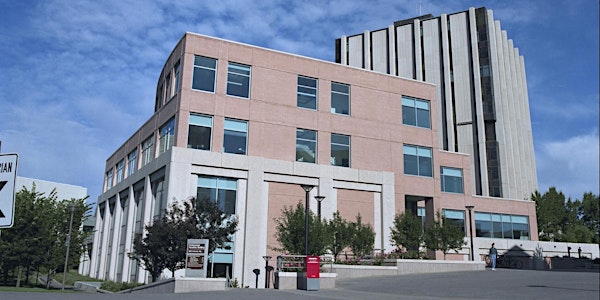 SMLS Public Lecture- Alberta's Underfunded Environmental Liabilities
Location
Murray Fraser Hall, Room MFH 2370
Faculty of Law, University of Calgary
2800 University Way NW
Calgary, AB T2N 1N4
Canada
Alberta's Underfunded Environmental Liabilities: Inactive Wells and Oil Sands Tailings
About this event
The Canadian Institute of Resources Law invites you to attend a free public lecture entitled:
"Alberta's Underfunded Environmental Liabilities: Inactive Wells and Oil Sands Tailings"
Alberta is home to an estimated 93,000 inactive and orphaned oil and gas wells. While many of those wells are owned by financially viable companies, an increasing number are not. This represents a "looming financial and environmental crisis" reminiscent of the 2008 subprime mortgage crisis, according to an investigation last year from the Globe and Mail. That same story estimated that the potential public liability could be between $13 – 26 billion. Additionally, internal Alberta Energy Regulator (AER) estimates have suggested that those costs could rise to $100-billion. Those same estimates also looked at oil-sands mines and provincial pipelines and brought Alberta's total underfunded environmental liabilities to a staggering $260-billion. How did Alberta get to this point, and how might it find its way out? This lecture will explore these questions and some potential answers. The session will end with a Q & A period for registered participants.
Martin Olszynski will be the presenter
Martin Olszynski an Associate Professor in the Faculty of Law at the University of Calgary. He joined the Faculty on July 1, 2013, following several years of public service in environmental and natural resources law and policy. From 2007 to 2013, he was counsel with the federal Department of Justice, practicing law in the legal services unit at Fisheries and Oceans Canada. During this period, he also spent time on secondment to the Legislative and Regulatory Affairs Division at Environment Canada. Martin holds a B. Sc. (Biology) and an LL.B., both from the University of Saskatchewan, and an LL.M. (specialization in environmental law) from the University of California at Berkeley. Following law school, Martin clerked for the Hon. Justice Denis Pelletier of the Federal Court of Appeal (2006). Prior to joining the University of Calgary, he was a part-time professor with the University of Ottawa Faculty of Law, where he taught environmental law.
The Alberta Law Foundation sponsors this event