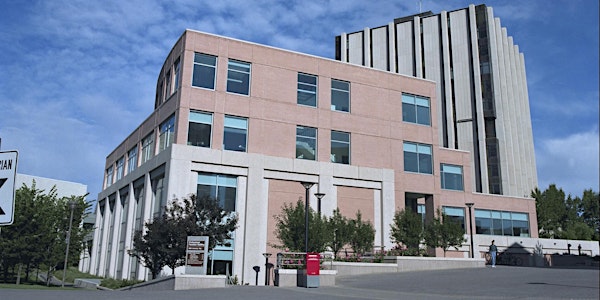 SMLS Public Lecture- Climate Change and the New Federal Impact Assessment
Climate Change Considerations in the New Federal Impact Assessment Regime
By Canadian Institute of Resources Law
Date and time
Sat, Jun 27, 2020 9:00 AM - 11:00 AM PDT
About this event
As you are aware, to comply with the Alberta health requirements for social distancing to prevent the spread of the Coronavirus we have decided to temporarily offer our presentations online via the "zoom" platform recently adopted by the University of Calgary. Thank you to everyone for your patience. The Canadian Institute of Resources Law invites you to the following free, online workshop:
Climate Change Considerations in the New Federal Impact Assessment Regime
Canada's new federal impact assessment legislation came into force in August 2019. It includes explicit requirements to take into account climate change considerations during assessment and decision-making phases. What does this mean? Details are still emerging, primarily in the form of draft guidance set to be finalized in the very near future. This Saturday morning at the law school session presents the new legislative context and comments on the details of climate change considerations available to date, including implications for review and approval of major resource projects. The presentation will also relate this material to the broader context of implementing Canada's international climate change commitments and related domestic law and policy measures. The session will end with a Q & A period for registered participants.
Instructions on how to access the virtual event will be available on Eventbrite after registration, and also emailed to registrants a few days prior to the event.
David Wright will be the presenter
David Wright is an Assistant Professor in the Faculty of Law at the University of Calgary. David's teaching and research are focused chiefly on natural resources law, environmental law, energy law, Indigenous law, Aboriginal law, negotiations, rule of law, and sustainable development. Prior to joining the University of Calgary's Faculty of Law, David held positions with Canada's Commissioner of the Environment and Sustainable Development, the Gwich'in Tribal Council, the United Nations Development Programme, the Government of Nunavut, the law firm of Stewart McKelvey, and the Marine and Environmental Law Institute at Dalhousie University.
***This event is sponsored by the Alberta Law Foundation***
Follow us on Facebook: @theCIRL
About the organizer
The Canadian Institute of Resources Law is the leading national centre of expertise on legal and policy issues relating to Canada's natural resources. Since its establishment in 1979, the Institute has pursued a three-fold mandate of research, education and publication. The Institute initiates projects and responds to requests from the public and private sectors and from non-governmental organizations.