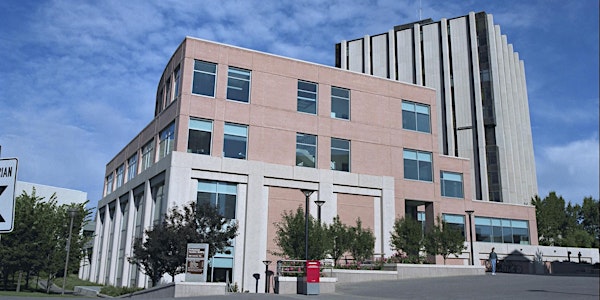 SMLS Public Lecture-The Legal Framework for Alberta Oil Sands Development
The Legal Framework for Oil Sands Development in Alberta: Issues and Challenges
About this event
To prevent the spread of the Omicron variant we continue to offer our workshops online via the "zoom" platform. The Canadian Institute of Resources Law in the Faculty of Law at the University of Calgary invites you to the following free, online workshop:
The Legal Framework for Oil Sands Development in Alberta: Issues and Challenges
Oil sands development in Alberta has become a focal point for a challenging discussion on how to balance global energy demand with critical environmental, climate, and social considerations. This presentation will contribute to the conversation by providing a detailed account of the current legal framework for oil sands development in Alberta. It will identify key issues and challenges. It will also highlight what has changed (and not changed) since the last comprehensive review of the legal framework was undertaken by Professor Nikolaou in 2007. The workshop will conclude with a Q and A session for registered participants.
Instructions on how to access the virtual event will be available on Eventbrite following registration and emailed to registrants one day prior to the event.
Professor Nikolaou is an Associate Professor at the Faculty of Law and an award-winning scholar and teacher. She is a recognized authority on natural resources and environmental law and policy and is the current editor of the Canada Energy Law Service - Federal (Thomson/Carswell). Prior to her academic career, Professor Nikolaou practiced law in Calgary including as legal counsel at the Alberta Court of Appeal. She completed her Master of Laws degree at the University of Calgary with a specialization in environmental and oil and gas law. Her thesis was awarded the Governor General's Gold Medal and the Canadian Policy Research Award. Professor Nikolaou is a member of the Alberta Bar and a board member of the Canadian Institute of Resources Law and Student Legal Assistance (SLA) at the University of Calgary Faculty of Law.
***THIS WORKSHOP IS SPONSORED BY THE ALBERTA LAW FOUNDATION!***