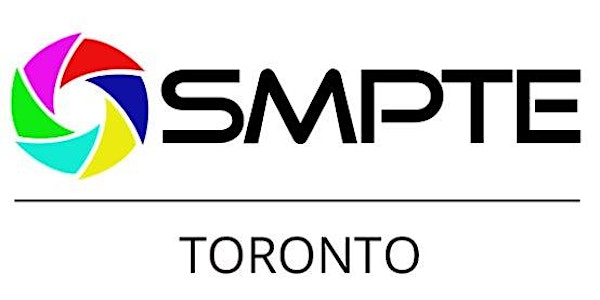 SMPTE Toronto September 2022 Section Meeting
ATSC 3.0 Lab / Tour and BBQ event
When and where
Location
Barrett Centre for Technology Innovation, Humber Institute of Technology and Advanced Learning 205 Humber College Blvd Toronto, ON M9W 5L7 Canada
About this event
Topic:   ATSC 3.0 Lab / Tour and BBQ event at Humber College
** REGISTRATION TO THIS EVENT IS REQUIRED ** Capacity 85
Date:  Tuesday, September 20th, 2022
Time:  5:45 pm  -  [BBQ 5:45pm, Meeting 7:00pm] 
Food tickets will be issued upon receipt of registration confirmation.
Name tags will be issued for security purposes.
Enter the north building entrance only
Parking onsite. TTC: Kipling Subway Station: Express Bus/Route 927
Arranged By: Sylvia Fantin, Craig Jasman, Tony Meerakker
Sponsors: AVATEQ, Humber College B2C Lab, Channel Zero, SMPTE Toronto TTC 2023
Since our annual BBQ event was not possible in June, we decided to reschedule for the September meeting. Good food and social time.
Humber College has established Canada's first Broadcast-Broadband Convergence B²C Lab to explore multisectoral data delivery applications enabled by the new television transmission standard, ATSC 3.0 set to replace ATSC 1.0 in North America. The new terrestrial broadcast standard runs on an IP (internet protocol) backbone and can integrate with other global data delivery standards, including Wi-Fi and 5G and is currently the world's most efficient one-to-many data delivery system. Humber is actively participating in the development of a 3.0 Inter-Tower Communications Network (ITCN) and Broadcast Core Network supporting the digital transformation of the North American broadcast industry. When fully implemented, the B²C Lab will also offer leading edge 5G and RF research infrastructure in an innovator-friendly environment – all supporting development of new products and services for industry stakeholders and the adoption of ATSC 3.0 in Canada. Orest and Willie will present a high-level introduction of the standard as well as an overview of the Humber Broadcast-Broadband Convergence B²C Lab development.
Please join SMPTE Toronto Section's meeting featuring:
Orest Sushko, Director
Willie Perez, PEng, CPBE, Lab Engineering Manager
Following the presentations attendees will be treated to a tour of the ASTC 3.0 Lab and the Barrett Centre for Technology Innovation.
Please note this is a 'SMPTE Member Only' Meeting, and registration is required. 
Not a SMPTE Member? Join or renew at https://www.smpte.org/join
There will be no break between presenters.