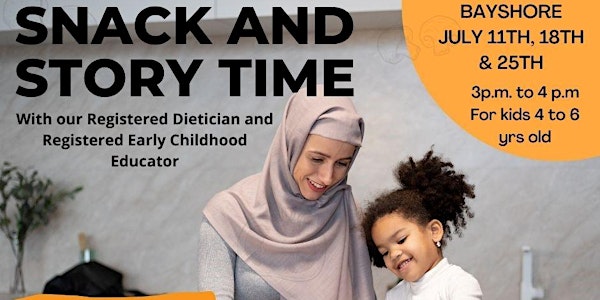 Snack and Story Time Early ON - August 11, 18 and 25
Snack and Story Time
When and where
Location
Pinecrest-Queensway Community Health Centre 1365 Richmond Road #2 Ottawa, ON K2B 6R7 Canada
About this event
Cooking is a great way to get your child to try new foods, learn math concepts, grow their vocabulary, and build their motor skills. Plus, maybe one day they'll be making dinners for you!
In this interactive workshop, families come together to make simple, delicious and nutritious snacks with our registered dietician, Anne. Once the creations are complete, enjoy the fruits of your labour while listening to stories related to the snacks.
Registration is 1 ticket per family (one adult and up to 2 children, ages 4 to 6).
Registration is for all 3 sessions: July 11, July 18 and July 25.