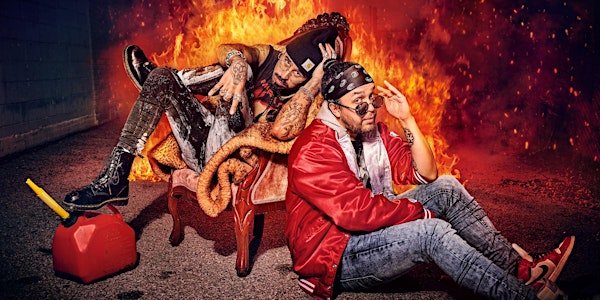 Snotty Nose Rez Kids
TD Vancouver International Jazz Festival
Presented by Coastal Jazz and Blues Society as part of the Online Streaming Series for the TD Vancouver International Jazz Festival, 2021
About this event
The duo of Yung Trybez and Young D, from the Haisla Nation, Kitamaat Village BC burst onto the Canadian hip-hop scene in 2017 and have shown no signs of stopping since. To date, they have put out three wildly successful full-length records, toured internationally, made it onto back-to-back Polaris Prize shortlists, won and been nominated for JUNOs and Western Canadian Music Awards, and made countless "best of" lists. If you've seen them live, you understand why—their music seamlessly weaves trap beats with lyricism that challenges Indigenous stereotypes, creating a new generation of club bangers that are equal parts thought-provoking and dance worthy.
Special thanks to Kinaxis Live in Concert and Full Circle First Nations Performance
Event Details
This is a live online streaming event, which will be presented from Performance Works - Vancouver, BC.
A link to the event will be sent to the email address you provide in your ticket order form prior to the event.
A chat option will be enabled the night of the show allowing you to connect with friends and family who will also be watching "with you" in real-time. Be sure to reach out either to everyone, or to individuals through a private chat message!
If, for any reason, you miss the actual live online show the link provided will allow you to watch the recorded version of the show anytime until July 6, 11:59pm PT.