Snow Ball V - All That Glitters /f Ashley Gauthier
Description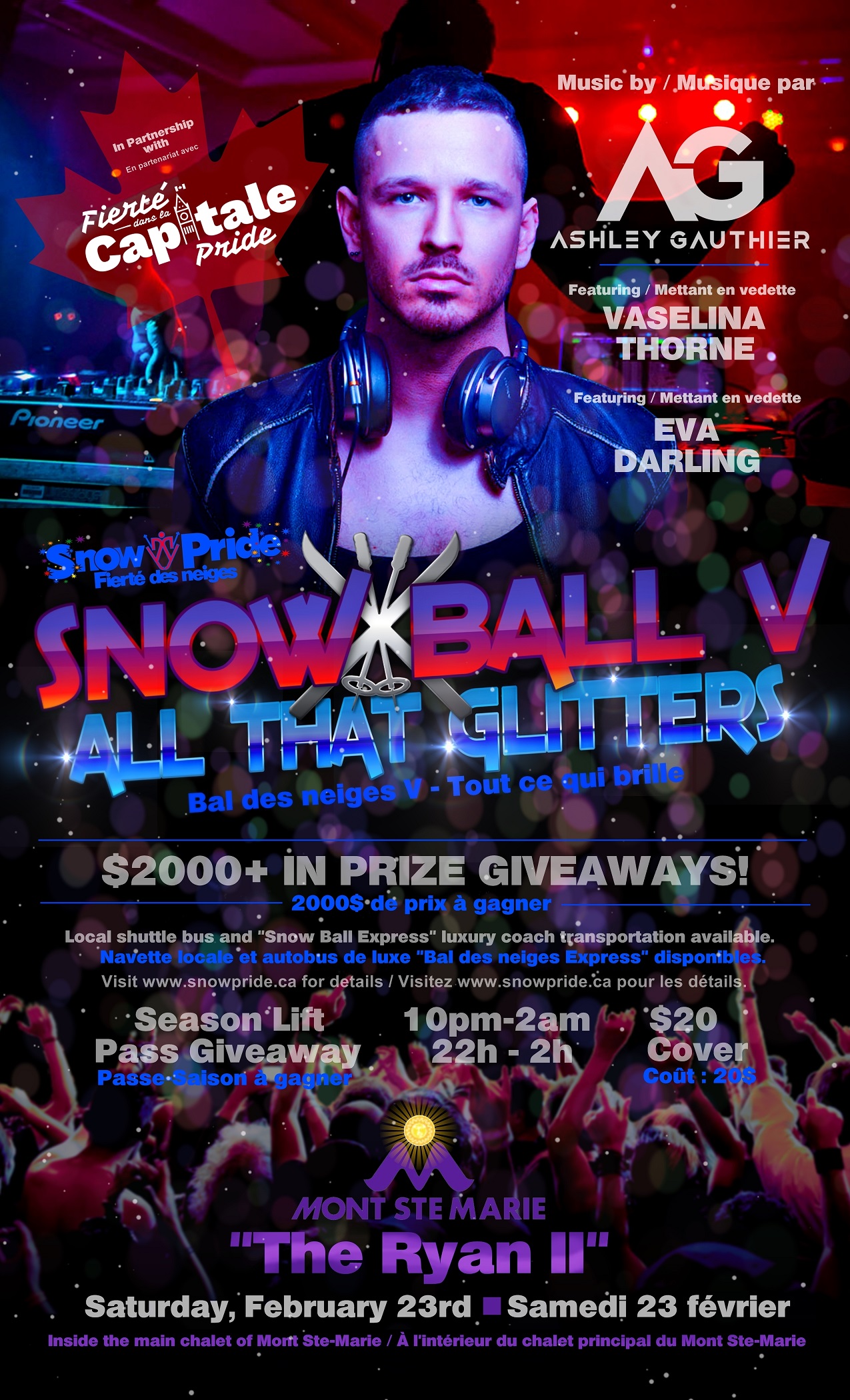 SNOW BALL V RETURNS /feat ASHLEY GAUTHIER!
Presented By: Capital Pride • Fierté dans la Capitale
Snow Pride/Fierté des neiges: Presented by Kunstadt Sports
Get round trip transportation from Ottawa and back with LOUD Travel here: https://www.snowpride.ca/snow-ball-express
Snow Pride is proud to present Ottawa's own Ashley Gauthier at The Ryan II, inside Mont Ste-Marie for a spectacular night of music, drinks and entertainment. Be sure to wear your best white winter wear for an amazing night!
Holder of this ticket is entitled to entrance to Snow Ball V on Feb 23rd, 2019. Doors open at 10pm.
Holder of this ticket is also entitled to round trip local bus transportation from designated pickup locations in the Lac Ste-Marie region and return local bus transportation to the same points. See www.snowpride.ca for bus pickup and drop off locations.