Description
With changes in legislation, the craft brewery business in Alberta is booming. If you have the passion and drive in opening a microbrewery in Strathcona County, join industry professionals at SPARK to learn what is required. Many resources will be on hand to help your dream become a reality.
Agenda
7:00 - 7:30 p.m. Registration, meet and greet
7:30 - 9:00 p.m. Presentations
Introductions - Tara de Munnik, Strathcona County, Economic Development and Tourism
Terry Rock - Alberta Small Brewers Association
AGLC - Becky Barker & Rob Pape
Strathcona County Planning and Development Services
Financing options
9:00 - 10:00 p.m. Networking and micro-beer tastings to the sounds of North of Here.
Food provided by Cena Catering.
Door prizes provided by ABF and Strathcona County.
---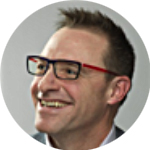 Terry Rock, BComm, PhD
Dr. Terry Rock, Principal of Rock Strategy & Leadership and Executive Director of the Alberta Small Brewers Association (ASBA), has been spearheading strategic initiatives for over 20 years. From 2005 through 2013, he was the founding President & CEO of Calgary Arts Development Authority, an innovative City-owned agency leading many successes including facilitating over $600 million in new cultural facilities, hosting the 2008 JUNO Awards and receiving the 2012 Cultural Capital of Canada designation.
ASBA is a 40+ member (and growing) association of Alberta's craft brewing industry, focused on making brewing a signature industry for Alberta. ASBA works with the Province of Alberta to create a supportive and safe business and regulatory environment, promotes entrepreneurship, and introduces Albertans and visitors to the joys of Alberta-made craft beer.
---



Michael Yakymishen
Michael has lived in Strathcona County for the past ten years after moving from British Columbia. Before working for ATB, he was a western Canadian business development manager for a major auto parts company. He is known to have an entrepreneurial spirit, and has worked with many start-ups in the Edmonton area, as well as volunteering time and expertise to the Business Link, Start Up Edmonton and the AWE. Since joining ATB seven years ago, he has been specilizing in agri-food production, breweries and distilleries. A lover of craft brews, Michael is very excited at the potential of having new breweries opening up here in the County.
---

Seth Leon
Seth Leon is the Manager of Co-operative Services at the Alberta Community and Co-operative Association. His work focuses on local capital solutions, training and education of the co-operative advantage, and applying co-operative solution to local economic development. Seth has worked with groups across the province, provided co-op training to the New York City Real Estate Investment Co-op, and The Montana Co-operative Development Centre, and is a regular guest lecturer at the Bissett School of Business at Mount Royal University. Seth has a masters in development economics and volunteers in his community as a librarian at the Calgary Tool Library and as a board member with Calgary Can and Community Wise Resource Centre.
---
Rob Pape
Rob, Acting Director, Compliance Branch, Regulatory Services, has been with the Alberta Gaming and Liquor Commission (AGLC) for the past 25 years. During this time he has held a number of positions in both Regulatory and Lottery & Gaming Services acquiring diverse knowledge and experience in this exciting industry. Rob is currently Acting Director of the Compliance Brach where he oversees the licensing and inspection programs for liquor and gaming in the province.
Rob's comprehensive background in regulation provides the insight required to appreciate the issues facing licensees, respond to industry trends and initiatives and incorporate progressive changes for Alberta's liquor and gaming industries. As a steering committee member of the Best Bar None program Rob also supports best practices for liquor licensees.
---

North of Here
North of Here is an Americana / Folk group made up of Luke Jansen (vocals, banjo, bass), Ian St. Arnaud (vocals, mandolin), and Will Holowaychuk (vocals, percussion). There is both history and new life in North of Here's folk sound. Shaped by their grandparents' worn-out Gordon Lightfoot and Leonard Cohen records, they also cite contemporaries such as The Barr Brothers and The Milk Carton Kids as influences on their songwriting. Hidden behind the sunny disposition of acoustic guitar, banjo, and mandolin, are lyrics with weight and self-reflective depth.
---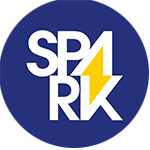 Spark
One of the most interesting and creative spaces you'll see - event space / art gallery / sustainable co-working spaces and promotional items and apparel. An exceptional gathering space for promoting creativity, exploring ideas... and for helping take the dream of having a microbrewery in Strathcona County, one-step closer to reality.
---