Description
Social Capital and Networking – Women's Edition
Sales skills go under the microscope in this workshop. Starting with addressing the negative perceptions about sales, the focus for the session will be understanding core selling skills, elements of effective processes and how to map out a sales approach that works for "selling yourself' and your business. The workshop will also look at the importance of building relationships and using social capital as a key asset in growing a business. Exercises will be included to capture social assets and areas of opportunity.
Speaker: Gail Mercer MacKay, President of Mercer-MacKay Solutions Inc/ Founder & Board Member of Womenkind Creative Writing and Founder of 6 Figure Freelance Writer.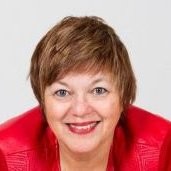 Gail Mercer MacKay is a successful entrepreneur who combined her passion for story-telling with over twenty-five years of sales & marketing experience gained at emerging technology and start-up organizations to found Mercer-MacKay.
At Mercer-MacKay she specializes in writing blogs, newsletters, case studies, awards, press releases, e-books and other vehicles to help her customers tell their story.

She is a volunteer with IAMCP (International Associational of Microsoft Channel Partners), IAMCP WIT (Women in Technology) and is the co-founder of "A Women's Write", a creative writing program for women struggling with addiction as well as "A Jagged Little Edge", a new program for men. Affiliated with St. Joseph's Healthcare's in Hamilton, Ontario, Canada, these programs encourage men and women to gain confidence through the process of writing.

She has been recognized four times for this program, with a Microsoft Canada Impact Award and a Microsoft Global Award for health serivces and community service, an Addictions Ontario Recovery Award, and a Women in Business Public Service award. She frequently speak at conferences about how to enable a therapeutic writing program.
Accelerator for Women in Entrepreneurship
https://www.awe.innovationfactory.ca
Application: https://www.awe.innovationfactory.ca/apply-now
This series is designed with women entrepreneurs in mind and tailored to your specific needs and challenges. Gender-related issues in the sector will be examined and discussed in depth. The focus is on acknowledging where there are differences as well as opportunities for women entrepreneurs.
You will leave each session empowered with the information, ideas, and resources to reach your business potential.
This is the perfect learning and networking opportunity for iF clients with women- led and/ or founded companies. These workshops are also open to women considering entrepreneurship and women with early stage businesses who want to accelerate growth.
Advanced Manufacturing is defined as the use of innovative technology, processes and methodology to improve products and services and will be a key theme of this series.
Topics explored will range from the Entrepreneurial Identity for women, leadership presence and confidence, negotiations, selling & social capital, financing, business, marketing and more!
Please note: Dates and times are subject to change.